Atrium Medical Center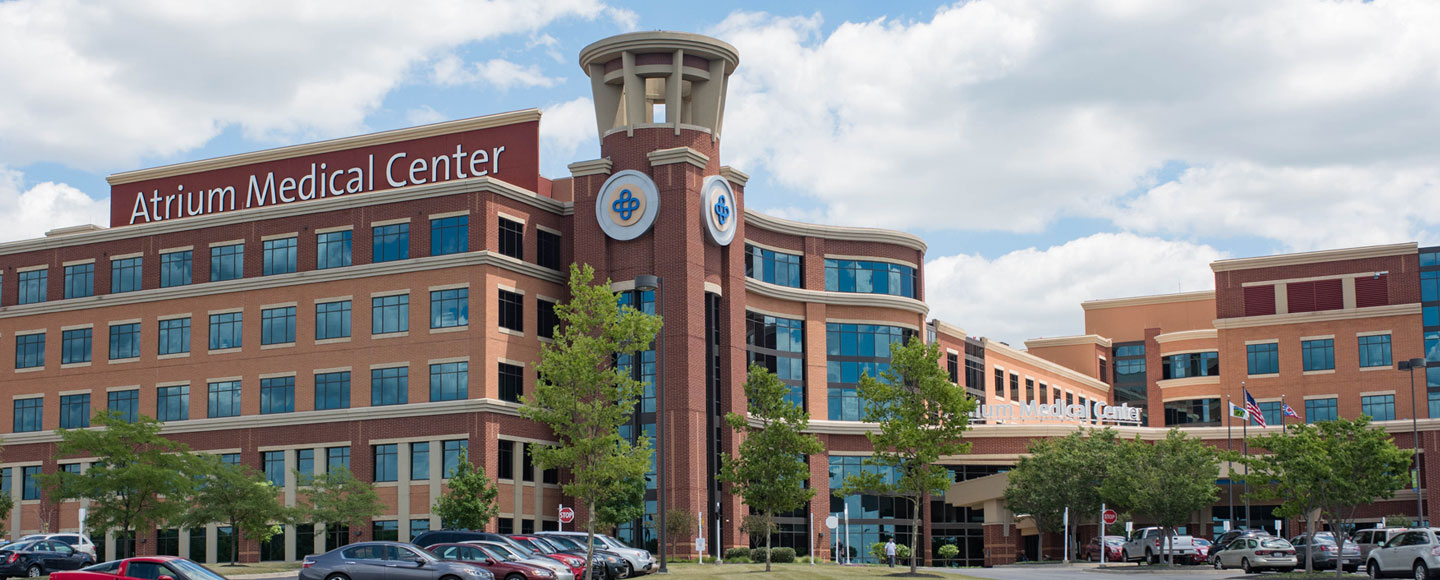 Atrium Medical Center has served Southwest Ohio from its Middletown campus since 1917. We offer a wide range of advanced, innovative care from our 260-acre campus. Leading national organizations regularly recognize our quality care. We are Warren County's only Level III Trauma Center and Primary Stroke Center, providing immediate assessment and care for seriously injured or ill patients, and the only accredited Chest Pain Center in Warren County. We offer maternity, cancer, orthopedics, and heart care, and much more. Atrium Medical Center was named among America's 100 Best Hospitals by Healthgrades. We have achieved Magnet® Recognition, nationally recognized as the highest standard for excellence in patient care.
Visitors
Whether you're a patient, family member, friend, or business partner, we welcome you to our campus. Get more information on parking, how to contact patients, rules for visiting patients, and the amenities we offer, including our food and dining options.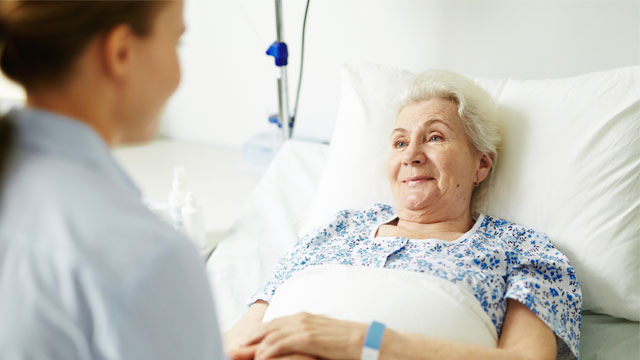 Our Providers
Whether you're looking for a primary care provider or a specialist, our physicians and advanced practice providers offer you advanced, compassionate care in a wide range of specialties. You'll find them conveniently close to home and work.
See all providers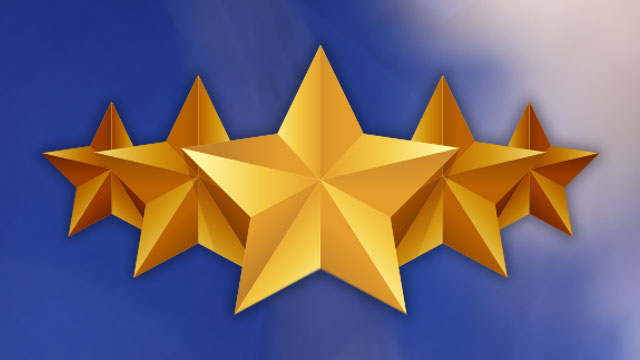 Awards
We're proud to make a difference in our community. When others recognize our achievements, we know we're fulfilling our mission. We're grateful for the awards and recognition our hospital and people have earned.
See all awards
Friday, June 2, 2023
A mammogram is the best way to detect breast cancer early
Saturday, June 3, 2023
A mammogram is the best way to detect breast cancer early
Tuesday, June 6, 2023
A mammogram is the best way to detect breast cancer early
Premier Health Foundations Receive Grant from Gala of Hope Foundation to Help Improve the Quality of Life of Cancer Patients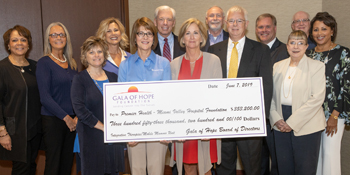 DAYTON, Ohio (June 7, 2019) – The Gala of Hope Foundation today awarded a $353,200 grant to the Premier Health foundations in support of integrative therapies for cancer patients at the health system's Cancer Centers. In addition, the grant will help fund a replacement of the Premier Health Mobile Mammography Coach that served more than 3,000 women in 2018.
"Our gratitude goes out to the Gala of Hope Foundation, its board of directors, and their donors for their generosity and leadership in supporting our comprehensive spectrum of cancer care," said Mary Boosalis, president and CEO, Premier Health. "Oncology exercise therapy and massage have been proven to elevate the quality of life for cancer patients, reduce anxiety and depression, boost energy and strength, and, overall, heighten the opportunity for survivorship. And replacement of the Mobile Mammography Coach will help us continue to drive awareness of the importance of early detection and the need for an annual mammogram."
Premier Health's Cancer Centers are located at Atrium Medical Center (AMC), Miami Valley Hospital North (MVHN), Miami Valley Hospital South (MVHS), and Upper Valley Medical Center (UVMC). At each location, certified instructors tailor classes to meet the patient's individual needs and abilities. Muscular strength and endurance, cardiorespiratory fitness, flexibility and body composition are assessed.
The grant will be paid over two years, in 2019 and 2020. It allows for expanded services at Atrium Medical Center, Miami Valley Hospital North, and Upper Valley Medical Center, and increased services for patients at Miami Valley Hospital South.
*The current wait time is an estimated wait time before a person sees a physician and is not a guarantee. It is based on patient activity (how many patients are being treated and the severity of their injuries) within the last hour, and it is subject to change at any moment. If you are experiencing an emergency, call 911.