Atrium Medical Center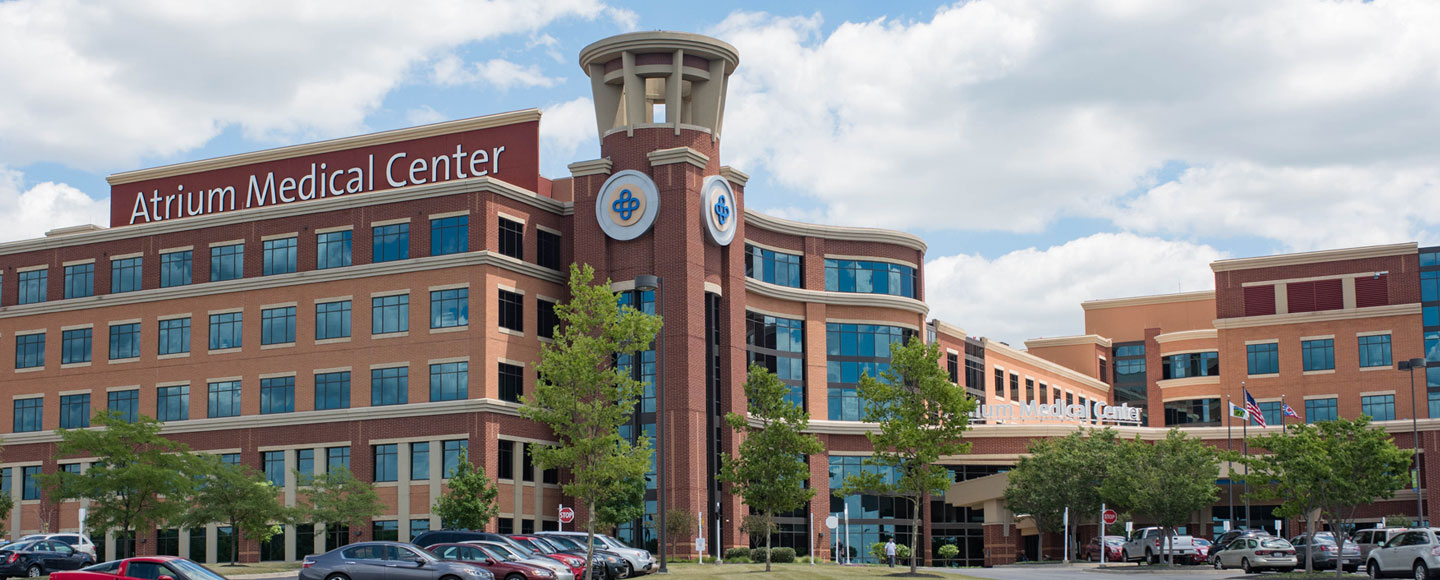 Atrium Medical Center has served Southwest Ohio from its Middletown campus since 1917. We offer a wide range of advanced, innovative care from our 260-acre campus. Leading national organizations regularly recognize our quality care. We are Warren County's only Level III Trauma Center and Primary Stroke Center, providing immediate assessment and care for seriously injured or ill patients, and the only accredited Chest Pain Center in Warren County. We offer maternity, cancer, orthopedics, and heart care, and much more. Atrium Medical Center was named among America's 100 Best Hospitals by Healthgrades. We have achieved Magnet® Recognition, nationally recognized as the highest standard for excellence in patient care.
Visitors
Whether you're a patient, family member, friend, or business partner, we welcome you to our campus. Get more information on parking, how to contact patients, rules for visiting patients, and the amenities we offer, including our food and dining options.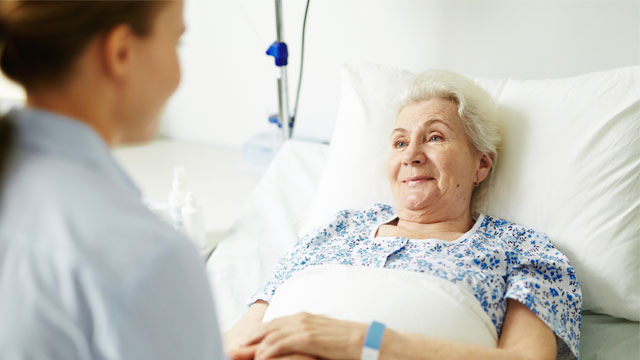 Our Providers
Whether you're looking for a primary care provider or a specialist, our physicians and advanced practice providers offer you advanced, compassionate care in a wide range of specialties. You'll find them conveniently close to home and work.
See all providers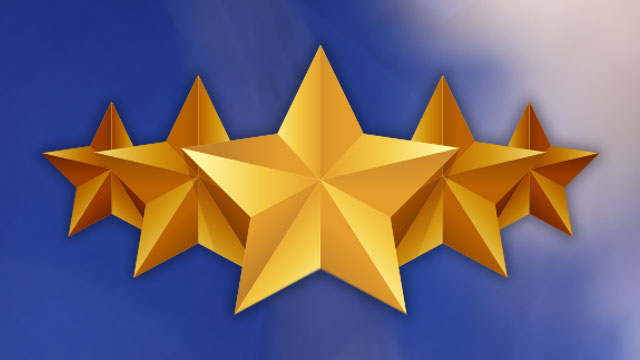 Awards
We're proud to make a difference in our community. When others recognize our achievements, we know we're fulfilling our mission. We're grateful for the awards and recognition our hospital and people have earned.
See all awards
Thursday, November 30, 2023
A mammogram is the best way to detect breast cancer early
Friday, December 1, 2023
A mammogram is the best way to detect breast cancer early
Saturday, December 2, 2023
A mammogram is the best way to detect breast cancer early
Atrium Medical Center Helps Area High School Students Get Exposure to Medical Careers
MIDDLETOWN, Ohio (October 11, 2016) – The high school student wearing a long white lab coat wasn't pushing hard enough during CPR to save the patient. "You need to push harder, faster," a nurse educator coached the student, helping the young person find the right position and rhythm on the chest for the compressions.
A real person's life was not on the line this time. Instead, students were getting hands-on experience with a simulation mannequin, known as SimMan, during a Wednesday morning in August.
At different points throughout the same morning, the group of students toured Atrium Medical Center's emergency department and heard from an interventional cardiologist about how the heart uses pressure to pump blood from one chamber to another.
The shadowing experience is meant to give exceptional students, part of a program called Cincinnati TAP MD, opportunities to "tap" into their potential to fulfill careers in medicine.
Cincinnati TAP MD
is a year-long educational program of The Health Collaborative now in its sixth year. Students from high schools throughout Greater Cincinnati apply for a chance to get up close to area hospitals and medical practitioners. Each month, students visit a different health care facility for observation.
A 2013 study
commissioned for The Collaborative found Greater Cincinnati lacks nearly 200 primary care physicians and the gap could grow as consumers' health insurance plans allow them to seek free preventive services and primary care.
"Cincinnati, much like the rest of America, lacks the amount of physicians we could truly use to ensure residents get the best access to care right in their community," said Heleena McKinney, recruitment coordinator for Cincinnati MD Jobs, part of The Health Collaborative. "The health care landscape changes often, but the fact that physicians are in demand won't."
To enter this career exploring program, students must be strong academically (scores of 29 ACT and/or 1300 SAT), motivated, mature, dependable and have a positive attitude. Ultimately, the goal of the TAP MD program is for more than 50 percent of participants to pursue a career in medicine and become doctors, nurse practitioners or physician assistants, for example.
"In our community, there are many talented young people and we want them to know the types of career opportunities available at Premier Health," said Yolanda Munguia, academic partnerships program manager for Premier Health Learning Institute, the educational arm of the Premier Health system. "We do this by providing students job shadowing, career fairs, career exploration events and introducing them to potential mentors and job openings."
Students toured the Middletown hospital in August 2016 and saw first-hand different aspects of Atrium Medical Center's cardiology program, hearing speakers on echocardiography, induced hypothermia, coronary angiography, ventricular assist devices and more.
Atrium Medical Center provides comprehensive cardiac care services to Middletown and surrounding communities. Outpatient cardiac rehabilitation and testing is also available at Atrium Medical Center in Middletown at One Medical Center Drive, as well as Atrium Health Center Mason, located at 7450 Mason Montgomery Rd.; and Atrium Health Center Trenton located on the campus of Edgewood City Schools at 3590 Busenbark Rd.
For more information about cardiology and vascular services at Atrium, visit www.atriummedcenter.org/heart.
"It's important for the hospital to help nurture young people's interest in becoming physicians and to encourage the next generation to think about the challenges in health care they can help solve around preventative medicine and chronic disease," said Dr. Jeffrey Hoffman, chief medical officer of Atrium Medical Center.
Cincinnati TAP MD begins accepting applications in October, which are due in December, for its 2017 program. Applicants will be notified early January and attend their first event later that month. The program is competitive with only 50 spots total. For more information, please visit: cincinnatiMDjobs.com/tap-md.
About Atrium Medical Center's Cardiology Services
Atrium Medical Center provides comprehensive cardiac care services to Middletown and surrounding communities such as:
diagnostic testing for identifying cardiac diseases and conditions;
diagnostic catheterizations to find blockages in the arteries that feed the heart, assess heart valves for leakage or identify abnormalities within the heart since birth;
cardiac interventional procedures, such as balloon angioplasty and coronary stenting that treat and repair disease within the coronary arteries;
an electrophysiology lab where procedures that assess and repair irregular heartbeats are performed;
open-heart surgery;
thoracic surgery to correct disorders and diseases affecting the organs inside the chest;
inpatient and outpatient cardiac rehabilitation including monitored exercise and education; and pulmonary rehabilitation.
*The current wait time is an estimated wait time before a person sees a physician and is not a guarantee. It is based on patient activity (how many patients are being treated and the severity of their injuries) within the last hour, and it is subject to change at any moment. If you are experiencing an emergency, call 911.