Don't Delay Emergency Care: Hospitals Are Safe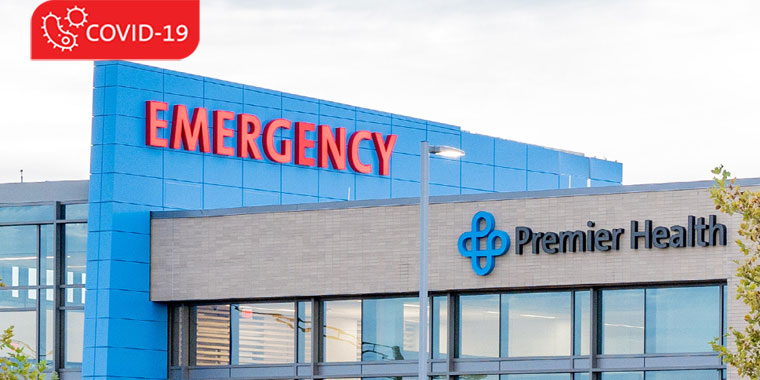 Find Your Perfect Match
Answer a few questions and we'll provide you with a list of primary care providers that best fit your needs.
The coronavirus doesn't put other threats to a person's health on hold, yet in recent weeks medical professionals are seeing a trend that more people are not seeking treatment for medical emergencies due to fear of contracting COVID-19.
"Heart attacks and strokes don't stop during a pandemic," says Darin Pangalangan, MD, an emergency medicine physician and chair of Premier Health's Emergency and Trauma Institute. "We are seeing significant decreases in the number of patients presenting for emergency care because they are fearful of being exposed to COVID-19. This is becoming a public health concern."
Thanks to the implementation of stringent safety measures, physicians are assuring the community that Premier Health emergency departments (EDs) are safe and prepared for medical emergencies. "Our community should not be concerned about exposure to COVID-19 in our EDs," said Dr. Pangalangan.
"Our EDs are not packed with people who have the virus. People with virus symptoms have followed the guidelines," he explains. "They're staying home and calling their doctor. Our EDs are safe and prepared to address medical emergencies as they always have been."
Consequences Can Be Deadly
The consequences of not seeking care for a medical emergency can be deadly. "Heart attacks can be fatal. Strokes can cause permanent neurological damage. And not seeking care for chronic illnesses like COPD and diabetes can turn a health problem into a crisis," cautions Dr. Pangalangan.
Seeking medical treatment at the onset of heart or stroke symptoms can save lives. Patients receiving timely care often recover more quickly and limit damage to their health. People who delay care can suffer complications, have longer and more complex hospital stays, and may be at greater risk of death.
Safety Protocols Minimize Risk Of Exposure
A split flow system, in effect at all Premier Health EDs, means patients who exhibit virus symptoms (including cough, fever, sore throat, shortness of breath) are separated from those who do not.
The risk of exposure is further reduced thanks to specialized COVID-19 units within the ED, complimentary masks, social distancing, visitor restrictions, and daily screening of patients, staff, and visitors. Patients are taken straight to a room in the emergency department upon arrival, so they spend very little time in open spaces at the hospital.
Not sure if your situation is an emergency? Premier Health guidelines can help you decide. Dr. Pangalangan advises, "If someone is concerned they are experiencing a medical emergency, that before COVID-19 they would have gone to the hospital for help, they should do so now knowing the emergency department is safe and prepared."
Find Your Perfect Match
Answer a few questions and we'll provide you with a list of primary care providers that best fit your needs.
Source: Darin Pangalangan, MD, chair of Premier Health's Emergency and Trauma Institute