For Your Heart's Sake: Lose Weight Gradually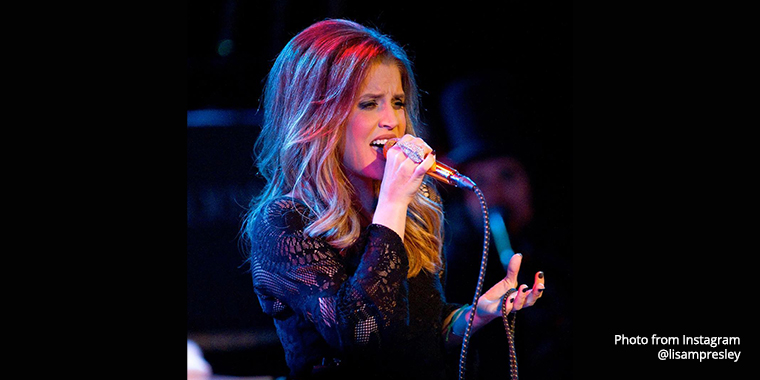 Find Your Perfect Match
Answer a few questions and we'll provide you with a list of primary care providers that best fit your needs.
Losing excess weight is good for your heart – if you do it slowly. Not rapidly.
That's what cardiologist Jacob Gibson, DO, advised when Premier Health Now spoke with him about newly reported information regarding Lisa Marie Presley's death in January following cardiac arrest.
According to the new report, Presley had been taking opioids and weight-loss medication. She lost between 40 and 50 pounds over six weeks, before she attended the Golden Globes to support "Elvis," the biopic about her late father. She died two days after the awards ceremony.
"Weight loss is important and typically helps people improve their cardiovascular health, but rapid weight loss can actually be detrimental," Dr. Gibson says.
"Slow and steady weight loss is recommended at one to two pounds per week," he advises. "If weight loss accelerates to more than two to three pounds a week and stays accelerated for a longer period of time, it could be a problem. The more weight you lose in a shorter amount of time, your risk goes up for having complications."
One possible complication, Dr. Gibson says, is fluctuating levels of potassium and other electrolytes in your body. Electrolytes are minerals that help maintain normal body functions. Changes in your body's electrolyte balance, he adds, "could increase the potential for abnormal heart rhythms, or arrythmia." Irregular heart rhythms can raise the risk for cardiac arrest, the sudden stopping of the heart's beating.
Another possible consequence of rapid weight loss, he adds, "is a massive release of fat, which could potentially overwhelm your heart function and damage blood vessels." That is, the fat could form plaques on the walls of the vessels, restricting blood flow – a condition called atherosclerosis – which raises the risk of coronary artery disease, heart attack, and stroke.
Dr. Gibson advises maintaining a healthy diet for controlled weight loss.
He adds, "Avoid stimulant (weight-loss) supplements and avoid any kind of fad diets, crash diets, very low-calorie diets, because those tend to cause rapid weight loss. I see these advertisements on the internet a lot: 'lose 10 pounds in 10 days.' These are the things you want to avoid.
"The weight loss should be calculated and slow and sustained over a longer period of time."
Find Your Perfect Match
Answer a few questions and we'll provide you with a list of primary care providers that best fit your needs.
Source: Jacob Gibson, DO, Premier Cardiovascular Institute; New York Daily News