Orthopedics
For painful joints, bones, or muscles, Premier Health offers a wide range of advanced, non-surgical and surgical care to get you back to enjoying your life.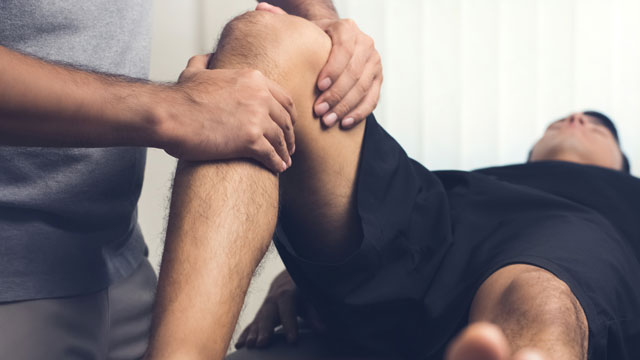 When painful joints, bones or muscles interrupt your life, Premier Health's team of orthopedic specialists is ready to help. Our goal is to get you back to the activities you enjoy with minimal disruption.
Whenever possible, we'll explore non-surgical treatment for your pain, including physical therapy, Bone Marrow Aspirate Concentrate (BMAC) injections, platelet rich plasma injections, and medications.

When surgery is needed, we'll aim for the fastest recovery by using minimally invasive procedures whenever possible.
If joint replacement is your best option, you can count on our experienced team of specialists to prepare you and your caregivers, from pre-surgery preparation through post-surgery rehabilitation. We offer robotic-arm assisted knee and hip replacement procedures, using ROSA® Knee and Mako SmartRobotics™, so your surgeon can create a customized plan based on your unique anatomy for a more predictable, precise surgery.
We have the knowledge, technology, and tools to treat your injury, reduce pain, restore movement, and get you back to the life you love.
Locations
Find Premier Health locations offering Orthopedics services.
View Locations
Providers
Find providers credentialed at a Premier Health hospital to provide Orthopedics services.
Learn more
Practices
Premier Physician Network has Orthopedics practices throughout Southwest Ohio.
View Practices
SLAP Tear
Apr 29, 2019, 10:54 AM
Condition/Treatment Name :
SLAP Tear
Select a choice :
Condition