Stephanie's Story: Early Diagnosis Made All the Difference
Click play to watch the video or read video transcript.
Early in Stephanie Washburn's pregnancy, she experienced heavy bleeding. She went to her hospital, where her physician told her she was having a miscarriage. Stephanie sensed something was wrong and began the search for a new doctor.
Stephanie found Greg Siewny, MD.One of the first things Dr. Siewny did was test Stephanie for diabetes. "I was surprised to find out I had gestational diabetes," Stephanie remembers. Although gestational diabete is not unusual, it's important to be diagnosed and get the right care. Women with gestational diabetes are at a higher risk of a premature delivery, and Stephanie is convinced the prenatal care from Dr. Siewny stopped her from delivering even sooner than she did.

While at home one day, Stephanie started to experience labor pains. Over a short amount of time, they were stronger and closer together. She knew she needed to get to Atrium Medical Center quickly. Upon arrival, medical staff whisked Stephanie to labor and delivery.
Within two hours of arriving, Stephanie had a new baby girl, Audrey Noelle. She was six weeks early and very healthy. Stephanie can't say enough good things about her experience at Atrium Medical Center. "I was treated like a person, and because I was diagnosed (with gestational diabetes) when I was — and got the treatment I needed — it made all the difference in the world."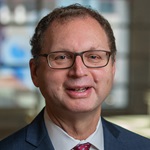 Keeping You Safe During COVID-19
You will find new safety measures in place when you schedule appointments and come to our facilities — all with the goal of keeping you safe as we care for you.
Contact Us
If you're pregnant or thinking of becoming pregnant, call (937) 208-BABY (2229)(937) 208-BABY (2229) to speak with one of our knowledgeable maternity advisors. They can explain our services, help you find a physician or certified nurse midwife, schedule free tours, and provide registration for childbirth, breastfeeding, and family education classes.
Call today and let us help guide you through your parenthood journey. Visit our locations page to find a Premier Health maternity center near you and for additional contact information.