Jim's Story: Limb-Saving Blood Clot Intervention
It began as pain in his right leg, specifically the calf. Jim Crabtree, 56, suffers from spinal stenosis, so he knows about tolerating pain. The next day, the pain in his leg was much more severe and his leg had become swollen and discolored.
"My leg was actually numb and purple. The pain was so bad I was drifting in and out of consciousness," Jim recalls.
Jim had his friend transport him to Miami Valley Hospital. Once in a room, nurses and physicians worked quickly to stabilize him, address his pain, and begin the blood thinner Heparin. An ultrasound indicated Jim had blood clots. He was immediately transferred to interventional radiology, where he met Shannon Kauffman, MD.
"He informed me of exactly what they would be doing. He explained everything step by step," Jim says. The procedure Jim had is called a catheter-directed lower extremity venous thrombolysis, which essentially dissolves the clots, allowing blood flow to resume. The procedure ended up being close to eight hours, but Dr. Kauffman stopped after four hours to give Jim some much-needed rest.
Jim has nothing but gratitude for the entire interventional radiology team.
"The nurse never left my side, and she could absolutely read my body language," he says. "I was very uncomfortable and in a great deal of pain. Plus, I was having big issues with nausea. She knew when to put more anti-nausea medicine into my IV and more pain meds. She rubbed my head, my neck, back, and even my chest. It was like she was reading my mind. She knew where I was hurting and when."
After finding additional clots in Jim's left leg, Dr. Steven Conover, MD, resumed the procedure the following day.
"He told me he's a wood worker, and so am I, so we talked about that, and it really relaxed me," Jim recalls. "He had a good sense of humor, which was very helpful. And the same nurse was back monitoring my pain and nausea. I like to call her my guardian angel."
After a week at Miami Valley Hospital, Jim is back on his feet and doing well. "There was even talk of amputation, but here I am with my legs." Jim says, "I was treated like a king. They found out I love coffee and always had a cup of coffee ready for me. I love Miami Valley Hospital."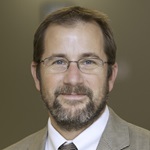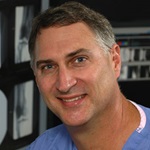 Contact Us
We offer many convenient diagnostic and imaging locations throughout Southwest Ohio to help get you on the path to healing and your best health. To schedule a test, call Central Scheduling at (937) 499-7364(937) 499-7364 or toll-free at (855) 887-7364(855) 887-7364. Services vary at each location. Our scheduling team will guide you in finding a convenient imaging center near you.
Visit our locations page for a complete list of all our diagnostic and imaging centers.