Carissa and Sean's Story: First-Class Delivery
Carissa and Sean Smith were looking forward to becoming first-time parents. Apart from dealing with gestational diabetes, Carissa felt her pregnancy was going along smoothly. She was counting down the days until her baby's birth.

Then came Carissa's 38-week prenatal care check-up with her doctor, Juan C. Reina, MD, OB/GYN on the medical staff at Atrium Medical Center. After running some tests, Dr. Reina was concerned about symptoms pointing to preeclampsia, a pregnancy disorder that, if ignored, could lead to more severe risks for Carissa and her baby.

"When he told me I needed to deliver right away, I felt like I was in a haze. Everything he was telling me, I didn't really understand at first," she recalls.
In the Right Hands
When preeclampsia was confirmed by blood work, Dr. Reina sent Carissa directly from his office to the Atrium Family Birth Center. And from the moment she arrived there, despite the difficulties she was experiencing, she knew she was in the right hands.
"Everything was great there," she says. "The nurses were wonderful, checking me often and monitoring me all night."
"Atrium's Family Birth Center offers a lot of new advancements," explains Dr. Reina. "Advanced electronic monitoring allows physicians to see the baby's heartbeat and the mom's vital signs at all times on our computers or at the nurses station. Wherever we are, we can monitor the mother and baby without having to be in the room with them."
A Special Kind of Place
Dr. Reina said he chose to practice at Atrium because "it's the kind of place I want my patients to go for their special moment, which is the delivery of their baby."
In addition to advanced technology, the Family Birth Center features an innovative design that lends itself to the best clinical care. "The birthing rooms are located right beside the nurse's station, so patients are only steps away from help," Dr. Reina says. "And the operating rooms are located right on the unit, so we can handle any emergency right away."
Expectant parents can have confidence that they're being cared for by a team of highly skilled and dedicated nurses, who are experienced in providing both normal and high-risk care. "Our nursing staff is excellent, as professionals and as human beings who care for their patients," Dr. Reina explains. "They really connect with their patients and cater to their needs during this special time."
An added benefit at Atrium, notes Dr. Reina, is that one of the hospital's board-certified OB/GYNs is always available, 24/7. "Physicians normally have a 30-minute window to get to the hospital when a baby is on the way. At Atrium, we stay in the hospital when we're on call — prepared for any emergency or delivery." In the nursery, neonatologists provide 24-hour coverage for high-risk infants.
A Happy Outcome
The day after Carissa Smith checked into the Family Birth Center, she and Sean welcomed their new son, Griffin, into the world. He was delivered by C-section and pronounced "very healthy" by his physician. "He's an extremely calm, laid-back baby," says his grateful mom.
With the stress leading up to his delivery now a memory, Carissa says of her experience at the Family Birth Center, "It was definitely the best situation for me — having him out early and making sure he was healthy. I'm glad it went the way it did. It was a blessing."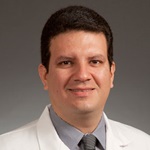 Keeping You Safe During COVID-19
You will find new safety measures in place when you schedule appointments and come to our facilities — all with the goal of keeping you safe as we care for you.
Contact Us
If you're pregnant or thinking of becoming pregnant, call (937) 208-BABY (2229)(937) 208-BABY (2229) to speak with one of our knowledgeable maternity advisors. They can explain our services, help you find a physician or certified nurse midwife, schedule free tours, and provide registration for childbirth, breastfeeding, and family education classes.
Call today and let us help guide you through your parenthood journey. Visit our locations page to find a Premier Health maternity center near you and for additional contact information.