Premier Health Barbershop Health Initiative Partnership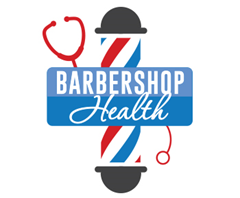 Premier Health has partnered with five barbershops in Montgomery County, and one barbershop and one barbering school in Butler County, to increase awareness of chronic health conditions and promote healthy lifestyle choices within the African-American community.
The Barbershop Health Initiative (BHI), which launched in 2019, offers free health screenings and health education at Serenity Salon, Deeez Cuttz Barbershop, Man Up Barbershop, City Stars Unlimited Barber and Salon, Headliner Barbershop, and Stylzes Barber and Nail Care. The events are scheduled on select days, Thursday through Sunday, from April 21 to December 17, 2022.
Voluntary health care services and screenings are offered and features blood pressure, body mass index (BMI) calculation and a non-fasting fingerstick that measures total cholesterol, HDL cholesterol, blood glucose and hemoglobin A1C. The opportunity to meet with a lifestyle coach and have a tailored conversation regarding screening values and discuss strategies on how to improve health, is also available. The BHI features a special event series, called Highlight Days, which offers additional education and resources. Additionally, events scheduled from September through December have a limited supply of flu shots available. All services are free to the community.
CPR/AED/First Aid Training – twelve of the barbers and hair stylists involved in the BHI have received CPR, automated external defibrillator (AED) and First Aid training. Each barber has been certified by the American Heart Association. Five AED devices have been installed in the five partnered barbershops.
Dates and Locations
Registration Details
Registration not required. Walk-ins will be accepted upon a first come, first serve basis.
Looking to Connect?
Premier Community Health continues to seek connections in Montgomery County, while also looking to expand partnerships outside of Montgomery County. If you are interested in acting as a Wellness Champion for your Community and Barbershop, please contact Premier Community Health at (877) 274-4543(877) 274-4543.
Contact Us
Premier Health is ready to help you build a healthier community, a healthier school and a healthier workforce. Community health services are offered through Premier Community Health and Fidelity Health Care. Call us at (877) 274-4543(877) 274-4543 or contact us online to learn more about our services and schedule a meeting or events.