Premier Health Barbershop Health Patnership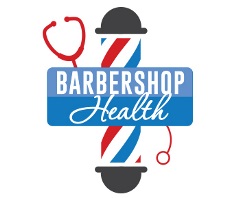 Premier Health has partnered with three barbershops and a salon in Montgomery County to increase awareness of chronic health conditions and promote healthy lifestyle choices within the African-American community.

This new program will offer free health screenings and health fairs at Serenity Salon, Deeez Cuttz Barbershop, and Man Up Barber Shop. The barbers with whom we are partnering are passionate and enthusiastic as we are about this program, which will communicate the importance of prevention, early detection, and disease self-management, as well as encourage healthy living.
Voluntary health screenings will feature free blood pressure, height, and weight measurements, along with a body mass index calculation and fingerstick test for A1c. The health fairs will be even larger events that also offer total cholesterol, HDL, and blood glucose screenings.
Dates and Locations
Deeez Cuttz Barbershop
2576 Shiloh Springs Road
Trotwood, OH 45426
Dates:
Saturday, October 19, 12 – 4 p.m.
Saturday, November 16, 12 – 4 p.m.
Man Up Barber Shop
4444 Powell Road
Huber Heights, OH 45424
Dates:
Saturday, October 26, 12 – 4 p.m.
Saturday, November 30, 12 – 4 p.m.
Serenity Salon
4628 Salem Ave.
Trotwood, OH 45416
Date:
Saturday, November 19, 12 – 4 p.m.
Contact Us
Premier Health is ready to help you build a healthier community, a healthier school and a healthier workforce. Community health services are offered through Premier Community Health and Fidelity Health Care. Call us at (877) 274-4543(877) 274-4543 or contact us online to learn more about our services and schedule a meeting or events.