In the News - Expanded NICU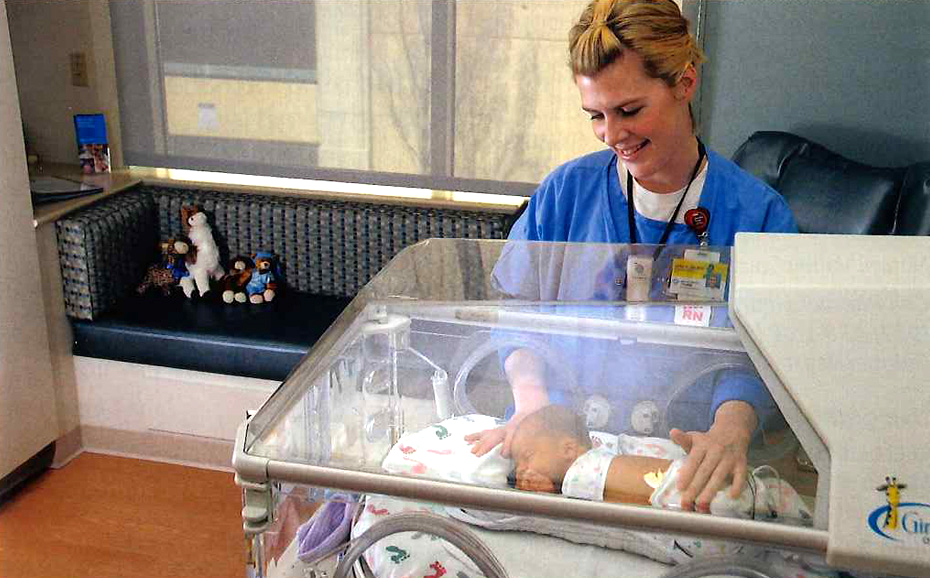 Two years after Miami Valley Hospital announced plans for a $19 million renovation and expansion of its Level III Neonatal Intensive Care Unit (NICU), the facility is opening in early May. The 51,000 square-foot unit, double the size of its predecessor, is located on two floors of the Berry Women's Health Pavilion on the hospital's main campus at Wyoming and South Main streets in Dayton.
Level III is the highest state rating for newborn intensive care nurseries. MVH's nursery is the only Level III facility in the region that combines labor/delivery and neonatal care in one location.
Among the enhancements are 60 private rooms that replace the previous open environment. Designed to protect the newborn from outside stimuli, the rooms have sound-absorbent ceilings and floor tiles, dimmer lights and sliding glass doors.
The rooms are equipped with special incubators that provide monitored heat and humidity, in-bed scale and rotating mattresses. Specially designed rocker/recliners, known as Kangaroo chairs, allow family members to cradle babies closely. The Miami Valley Hospital Foundation purchased these chairs with a $25,000 gift from the Ronald McDonald House Charities of the Miami Valley Region.
A community ribbon-cutting ceremony for the new NICU was held Saturday, May 2, followed by tours of the facility.
High Risk Breast Cancer Program Coming to MVSHC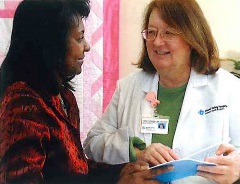 Miami Valley South Health Center will open a screening center for women at high risk for developing breast cancer. The new center will be housed on the second floor of the facility within the Breast Center.
The new facility is not for patients who currently have breast cancer, but for those with an increased risk for developing the disease because of family history. The center will focus on screening, counseling and intervention services. If a patient is found to be at high risk, counselors will work with her to determine a care plan and follow her through treatment.
Three additional employees will be hired to staff the center, joining two breast cancer nurse coordinators and a surgical oncologist already at MVSHC.
Despite an increase in the incidence rate of breast cancer in the United States, early diagnosis and early treatment have led to decrease in the mortality rate.