Stanley Tibong, DNP, AG-ACNP, CCRN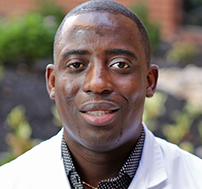 Stanley Tibong earned his Bachelor of Science degree in Nursing from Wright State University in 2008, and his Doctor of Nursing Practice degree from the University of Kentucky in 2013.
Stanley serves on the general neurology team. Prior to joining the Clinical Neuroscience Institute, he served in surgical/medical intensive care. He is certified in Critical Care Nursing (CCRN) and Advanced Cardiac Life Support (ACLS).