Nicole Jackson, ACNP-BC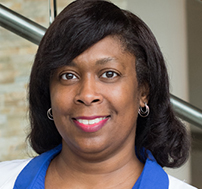 Nicole Jackson earned her Bachelor of Science degree in Nursing from Xavier University in 1998, and her Master of Science, Acute Care Adult Nurse Practitioner degree from the University of Cincinnati in 2012.
Prior to joining the Clinical Neuroscience Institute, Nicole worked as a hospitalist nurse practitioner, evaluating and diagnosing acute and chronic conditions.
She is certified in Basic Life Support (BLS) and Advanced Cardiovascular Life Support (ACLS).