Nedra Kane, MS, RN, ACNS-BC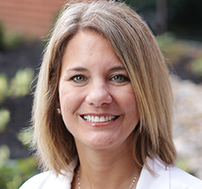 Nedra Kane earned her Bachelor of Science in Nursing degree from Wright State University in 1994, and her Master of Science with concentration on Adult Health from Wright State University in 2013.
Nedra is a clinical nurse specialist on the general neurology team. Prior to joining the Clinical Neuroscience Institute, she served in areas such as palliative care, integrative care management, and neonatal intensive care.