Print this recipe
Broth And Bowl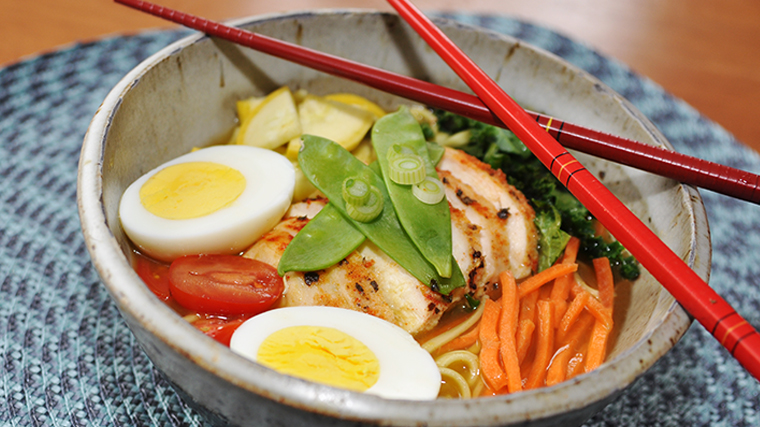 It's easy to make your favorite bowl at home, customized with ingredients you like. Try the recipe now!
Ingredients
Start with grains and proteins. Choose your favorites:
Quinoa
Noodles
Rice
Cauliflower rice
Lentils
Grilled chicken
Shrimp
Carnitas
Add your toppings. Here are some ideas:
Shredded carrots
Spinach
Edamame
Sliced lemons
Kale
Green onions
Hard-boiled egg
Tomatoes
Red chili peppers
Broccoli
Eggplant
Summer squash
Avocado
Snap peas
Instructions
Ladle your choice of warm broth over the top. Looking for a kick of flavor? Try adding sriracha, hot sauce, or sambal over the top of your bowl.
Notes
To make this a low-carb dish, limit the rice, noodles, or quinoa to 1/2 cup. Emilee Pfeifer