Weight Loss Surgery Can Help Ease Osteoarthritis Pain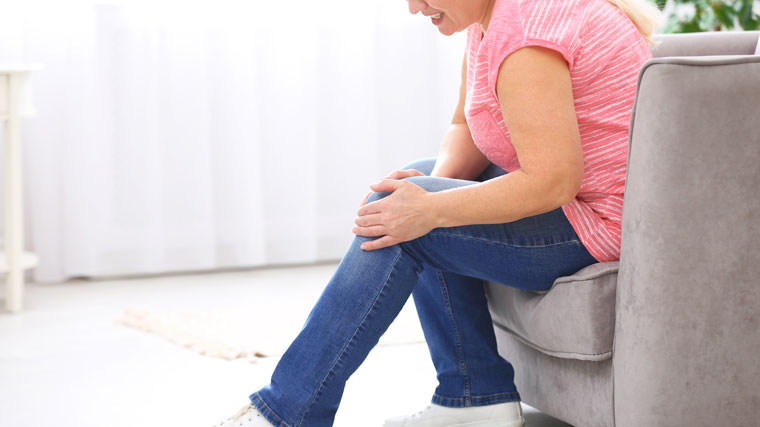 Osteoarthritis is a degenerative joint disease in which cartilage in the joints breaks down causing the bones to rub against each other. As the bones rub together, they become stiff and painful.
Osteoarthritis is is the most common joint disorder, and the pain from osteoarthritis can be worse in people who are overweight.
A person who is obese is about 60 percent more likely to develop arthritis than someone who is in a normal body weight range, according to the Obesity Action Coalition (OAC). Sometimes, patients choose weight loss surgery as a way to relieve the long-term stress that extra pounds put on their joints.
A 2005 study in Arthritis & Rheumatism showed that for every one pound of weight lost, four pounds of pressure were removed from the knees, according to the Arthritis Foundation. For example, losing just 10 pounds relieves 40 pounds of pressure on the knees.
Matthew Lawless, MD, talks about the effect of weight on joint pain and joint arthritis.
Click play to watch the video or read video transcript.
The Framingham Heart Study, completed by what is now known as the National Heart, Lung, and Blood Institute, tracked the health of more than 1,400 people between 1948 and 1985. One finding showed that being even slightly overweight can significantly increase the chances of someone having osteoporosis, according to the OAC. It also showed that the risk of getting osteoporosis is reduced by losing just 11 pounds.
Sources: Matthew Lawless, MD, Premier Orthopedics; Obesity Action Coalition; Arthritis Foundation; National Heart, Lung, and Blood Institute