Follow Provider's Medication Orders After Weight Loss Surgery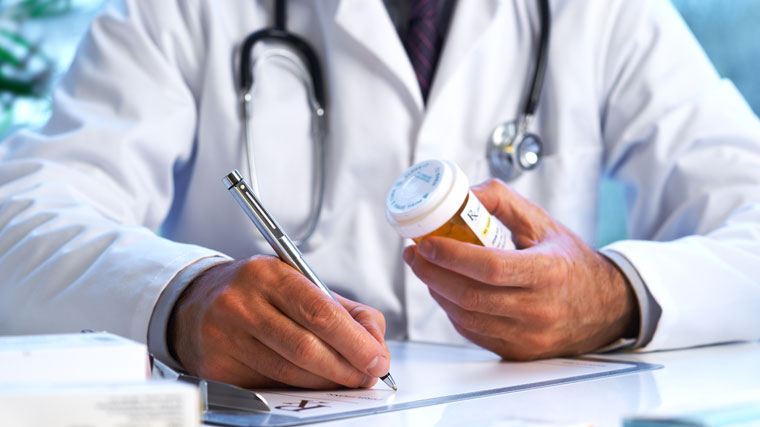 Many times, having weight loss surgery is about more than just losing weight.
Weight loss surgery also can play a role in reducing the risk of many chronic conditions, according to the American Society for Metabolic and Bariatric Surgery (ASMBS), including:
Fatty liver deposits
Urinary stress
Venous stasis
By helping people to eat less and lose weight, the surgery can greatly improve or even get rid of some or all of these conditions.
Weight loss surgery improves type 2 diabetes in about 90 percent of patients by helping to lower their blood sugar, improve diabetes-related health problems, and create the ability to reduce the dosage and type of medication they need, according to the ASMBS.
However, patients who take medication for diabetes, high blood pressure, or other chronic conditions before having weight loss surgery should continue to follow the medical plan they created with their primary care provider until further notice, according to the ASMBS.
Because everyone's body is different and reacts differently to surgery, your provider will monitor you closely after surgery. Having your chronic conditions improve or go away will depend on your age, initial weight, speed of weight loss, and many other factors, according to the ASMBS.
From sleep apnea to heart disease, many of the chronic conditions that are improved through weight loss surgery will be monitored closely for weeks and months following the procedure, according to ASMBS.
Whether your provider recommends using more, less, or the same amount of medication as you used before surgery, it's important to closely follow the instructions, according to the ASMBS. Using medications as directed by your provider will ensure you recover from surgery in the safest and healthiest way possible.
For more information about how weight loss surgery can help improve chronic conditions, talk with your doctor or visit Premier Weight Loss Solutions.
Source: American Society for Metabolic and Bariatric Surgeryweight