Anxiety, Depression Among Emotions Associated With Weight Loss Surgery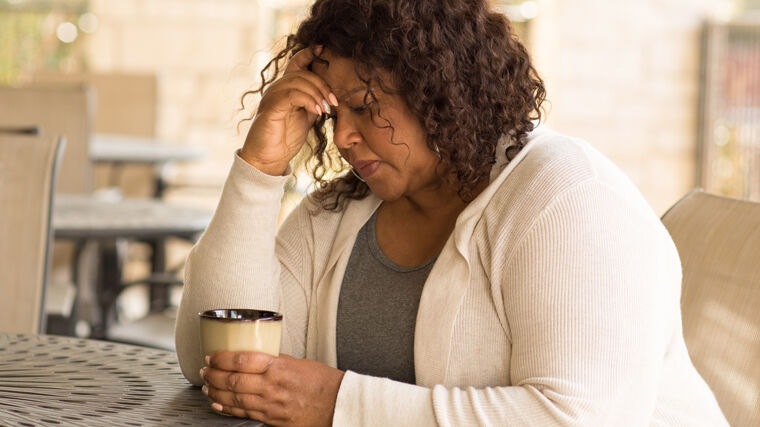 Find Your Perfect Match
Answer a few questions and we'll provide you with a list of primary care providers that best fit your needs.
Weight loss surgery can bring exciting changes and outcomes that improve your quality of life.
Most patients easily identify the positive physical effects of weight loss surgery, the National Institutes of Health (NIH) reports. For instance, decreased risk of chronic illness and the ability to enjoy a more active lifestyle.
However, it's common to experience feelings of anxiety and depressionafter weight loss surgery, because of the fear of the unknown that comes with making such a major life choice, .
People typically look forward to the positive changes weight loss surgery has the potential of bringing to their lives. But, there also can be a fear of the unknown that comes along with making such a major life choice, according to the Obesity Action Coalition (OAC) says.
The NIH adds that health care providers should assess how emotionally prepared each patient is before performing the surgery – and to see that they get the emotional support they need before and after the procedure.
To help ease some of the stress you can feel leading up to weight loss surgery:
Find a support group. A support group can provide you motivation and validation of your decision to lose weight. It can help to talk to someone who has had firsthand experience with weight loss surgery and who can give you advice managing emotions before the procedure.
Ready your home for easy care after surgery. Another way to ease presurgery jitters is to do what you can before the surgery to feel prepared. Planning ahead can make you feel calmer leading up to your surgery. Steps you can take include having a plan for your new diet, having a new activity plan, planning for wound care needs, and having any medications or vitamins you will need after surgery.
Speak with a nutritionist or dietitian about an eating plan. The lifestyle changes you will experience after weight loss surgery, including your change in eating habits, can seem overwhelming to some people, according to the NIH. Talking to a nutritionist or a dietitian before your surgery can help you have a plan for how to successfully follow a new eating plan after surgery that seems manageable instead of exhausting.
Talk with a counselor. Having someone you can talk with about your concerns can help manage feelings of anxiety and depression about your upcoming weight loss surgery.
Anxiety and depression are also common after weight loss surgery. These steps can help you combat these issues:
Keep a journal. Keeping track of the foods you eat and your emotions can help you to feel more in control.
Seek help. Reach out to friends, family, a counselor, or your physician if things start to feel overwhelming or frustrating. Support groups also can be helpful because you can share experiences and struggles with other people in similar situations.
Stick to realistic goals. Your goals don't all have to be weight-related. They could include minimizing and getting off of medications, walking without getting winded, or sticking to your eating plan.
Take time to reflect. It's important to focus on the future and keep moving forward. But, it's also important to remember why you chose to have weight loss surgery and the life you're looking forward to.
Track your successes. No matter how large or small, take pride in your weight loss along the way. Take pictures, take measurements, and keep some of your larger clothes. Seeing how far you've come can help push you through times when your weight loss plateaus.
Find Your Perfect Match
Answer a few questions and we'll provide you with a list of primary care providers that best fit your needs.
Source: National Institutes of Health; Obesity Action Coalition