Lower Your Blood Pressure By Lowering Your Sodium Intake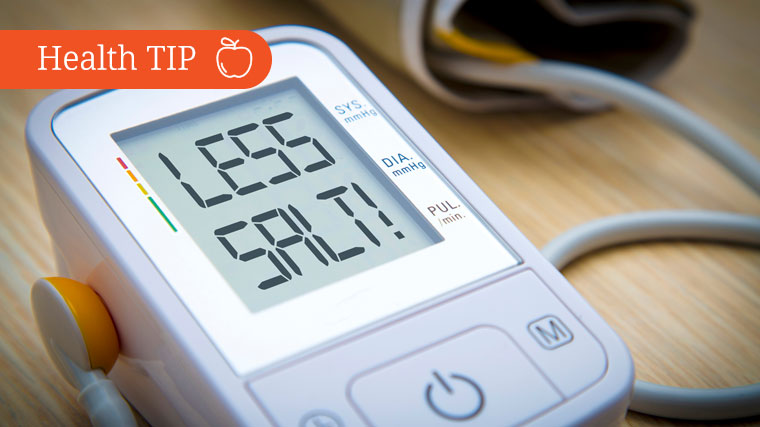 If you've got high blood pressure or your family has a history of it, controlling your intake of sodium is a smart move. Here's why.
Too much sodium can increase your risk of high blood pressure and cardiovascular diseases, says cardiologist Muhanad Al-Zubaidi, MD. And because table salt is about 40 percent sodium, it makes sense to use less of it. Adults should aim for no more than 2,300 mg of sodium a day, or less. That's the equivalent of one teaspoon of table salt. But because many foods, especially processed foods, contain lots of sodium, you may be getting the recommended daily amount without even picking up a salt shaker. In fact, up to 75 percent of the sodium you consume is likely hidden in processed foods like:
Tomato sauce
Canned vegetables and beans
Pickles
Cheese
Deli meats
Pizza
Olives
Frozen shrimp
Frozen dinners
Before you buy, read the label to know how much sodium is in a serving (and pay attention to the actual size of a serving). If a serving size is one-half cup but you'll be eating a cupful, be mindful that you'll be consuming twice as much sodium as the label indicates.
Dr. Al-Zubaidi recommends eating fresh vegetables, or frozen, instead of canned, which nearly always have added sodium. Try seasoning your food with garlic powder instead of salt, he adds.
For specific guidance, follow the DASH diet, which is heart-healthy and can lower your blood pressure.
Source: American Heart Association; Muhanad Al-Zubaidi, MD, Premier Cardiovascular Institute