DASH Eating Plan Good Way to Reduce, Prevent High Blood Pressure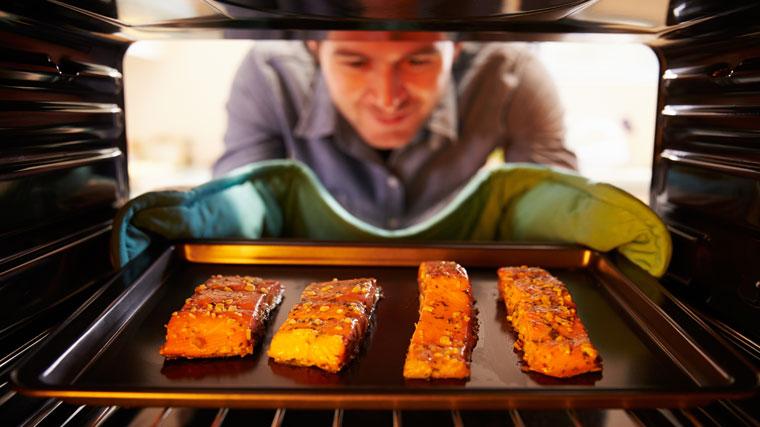 Looking for a strategy to have a flexible and balanced diet that will reduce your risk of cardiovascular disease?
The Dietary Approaches to Stop Hypertension – DASH – eating plan can be easily incorporated into your lifestyle to lower your blood pressure and improve levels of fats in the bloodstream, known as lipid levels, according to the National Institutes of Health.
By improving blood pressure and lipid levels, you greatly reduce your risk of developing cardiovascular disease.
The DASH plan, according to the American Academy of Family Physicians (AAFP):
Focuses on vegetables, fruits, and fat-free or low-fat dairy products
Includes whole grains, fish, poultry, beans, seeds, nuts, and vegetable oils
Is low in cholesterol, salt, saturated fat, and total fat
Limits sweets, sugary drinks, and red meat
With the DASH plan, your diet will be rich in calcium, fiber, magnesium, potassium, and protein.
The DASH eating plan can help lower your blood pressure or prevent cardiovascular disease by reducing the amount of sodium in your diet to less than 2,300 mg each day, according to the AAFP.
Following the DASH plan promotes a nutritionally balanced diet for overall good health. There are no special foods to buy or special recipes to follow. It is about looking at your current diet and making adjustments to fit the goals of the plan.
The AAFP recommends the following to make the plan work for you:
Add exercise to your routine.
Ask how food is prepared when out at restaurants. Ask for meals to be cooked without salt added. Don't add salty condiments.
Avoid processed foods as often as possible. Frozen dinners, canned soup, packaged mixes, and bottled salad dressing often are high in sodium.
Keep a diary of everything you eat for two to three days. Compare it to the DASH plan to see where you can make changes.
Learn about and focus on serving size. Eating the right amount of the right foods is important.
Look for "no salt added," "low sodium," and "sodium-free" on labels.
Make one change at a time. This will prevent you from becoming overwhelmed.
Make sure your seasonings are salt-free. Using herbs and spice can add flavor without increasing sodium.
Minimize bloating by slowly increasing the amount of fruits and vegetables you eat.
Switch up cooking styles. Steam, grill, poach, or roast foods as a healthy option.
Use water or a low-sodium broth instead of oils and butter to sauté.
Though anyone can take advantage of the DASH eating plan, the people who can benefit the most include:
Anyone 51 and older
African Americans
People with high blood pressure
People with diabetes
People with chronic kidney disease
Though the DASH plan can benefit many people, make sure to ask your doctor before starting this or any other change in your eating habits.
Source: National Institutes of Health; American Academy of Family Physicians