At What Age Can a Woman Start Getting a DEXA Scan?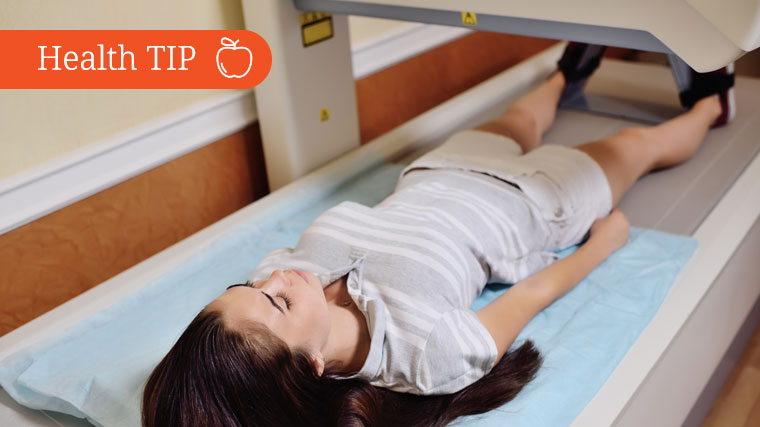 Loss of bone mass, a natural part of aging, leads to osteoporosis, a disease that thins your bones, making them brittle and more likely to break.
Because osteoporosis is most common in women who have gone through menopause (men can also have it), Jennifer Jerele, MD, recommends getting your first bone density scan, or DEXA scan, at the start of menopause.
"That's when your bone density starts rapidly decreasing," Dr. Jerele says. "It's also around the same time that people are starting to talk about mammograms."
Because of this, Dr. Jerele says, she commonly recommends patients get a bone density scan and mammogram in "one reminder to get your well woman check, and get those studies done to just make sure your entire health is taken care of."
Dr. Jerele talks about the best time to start getting bone density DEXA scans.
Click play to watch the video or read video transcript.
If your doctor finds that you are at higher risk for osteoporosis, she may recommend that you begin bone density scans before menopause.
Results of a DEXA scan may show that you need treatment for osteoporosis. Early detection and treatment of osteoporosis can slow bone loss and increase bone thickness to help prevent broken bones in the hip, spine, and wrist.
Source: Jennifer Jerele, MD, Premier Orthopedics