Nick's Story: Thrilled To Be Back On the Mound
Click play to watch the video or read video transcript.
Nick Hoffman was taking batting practice with his Centerville High School baseball teammates, swinging away in the batting cage. The pitching machine was cranked up high and delivering an unpredictable variety of pitches. For one fateful pitch, Nick decided not to swing for the fences, but to try hitting a bunt.
"I pulled back on a ball," he says, "and it came in on my hands and ended up hitting my thumb."
Centerville High School, home of the Elks, is one of many Southwest Ohio schools and colleges that enjoy a sports medicine partnership with Premier Health. The Centerville High School Sports Medicine Team includes Premier Health athletic trainers and physicians who help the school's athletes get the care they need and get back in the game.

Nick has aspired to a career in professional baseball for years — since he was just old enough to pick up a ball and throw it across the family room, according to his mother, Molly Hoffman. A serious hand injury at this stage of the game was certainly a cause for concern.
After the batting cage incident, Nick approached one of the school's athletic trainers, Ashley Jewell, MS, AT, ATC.
"It was on a Saturday morning, right before one of our games," Ashley says, "and Nick was supposed to be pitching." After a careful assessment of Nick's functionality and level of discomfort, Ashley recommended he rest the thumb and come back in for a re-evaluation the next day. At that second evaluation, the thumb was functional, but the pain was increasing. Ashley decided to bring in the team physician and medical director, Jeffrey A. James, DO, of Premier Orthopedics.

"Dr. James was great," says Nick's mom. "He took one look at Nick's X-ray and says that, with Nick's baseball aspirations, we should see a hand specialist." Dr. James arranged an immediate visit with hand surgeon Beth Berrettoni, MD, Hand and Reconstructive Surgery & Associates, in an adjacent office. "We literally came out of Dr. James' office, sat down again, and got called right in to see Dr. Berrettoni," says Molly.

Dr. Berrettoni explained that the thumb had been broken in multiple spots, and she discussed the treatment options with Nick and his mother.
"I recommended that Nick have surgery because he had a timetable," Dr. Berrettoni explains. "He wanted the least amount of time away from his sport."
The Hoffmans opted to have the fractured bones surgically pinned back together, in hopes of securing a return to complete functionality and keeping alive Nick's hopes for a baseball career.
Nick's outpatient surgery, a fracture reduction and pin replacement, was performed by Dr. Berrettoni at Miami Valley Hospital. After Nick was sedated by an anesthesiologist and his thumb numbed, Dr. Berrettoni drilled a pin through a small puncture hole at the tip of Nick's thumb and pulled together the fractured pieces, all without the need for making an incision.

And the result? Eight weeks after the surgery, Nick pitched in the district baseball tournament — and the Centerville Elks won the game!
Nick and his mother were impressed with the level of care and service Nick received from the Premier Health team. "We did not have our own orthopedic specialist," Molly says. "And we did not have our own hand reconstruction specialist. Having that association with the sports medicine team at the high school was significant in getting Nick's hand fixed as quickly as possible. And they were very encouraging the whole way through."
Nick describes his return to the mound as a moment of great happiness. Striking out his first batter of the game was "a crazy feeling." He was back!
And what about the future? Nick has committed to playing baseball at a top 10 Division I college.
Here's to helping dreams come true!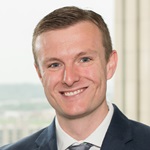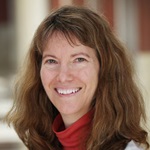 Contact Us
Our sports medicine team is ready to help you get back in the game. Call the location nearest you to learn more about sports medicine services in your area.