Significant Highlights of 2001
Our progress in delivering optimum health care to you has continued steadily throughout the years – and 2001 was no exception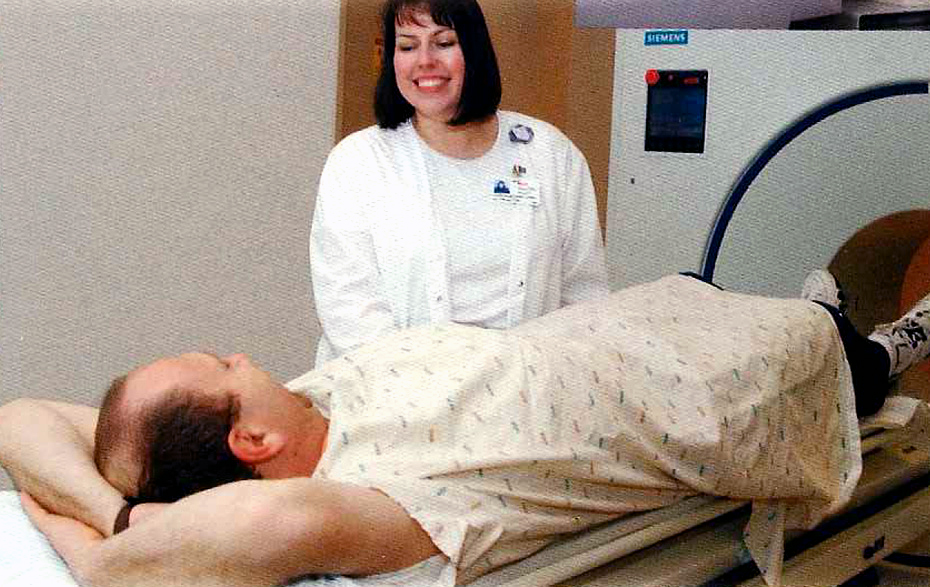 Significant highlights of 2001
The opening of a new 55,495 square-foot, 23-suite Surgery Center that features convenient, covered parking; 33 private admission and discharge rooms (each with its own telephone and recliner); a large waiting area equipped with vending machines; and pagers for waiting family members.
The addition of a PET (positron emission tomography) scanner in our Medical Imaging department. This new generation scanner operates at twice the speed of other area PET scanners – thus giving physicians more rapid access to test results.
Successful completion of the first cardiac resynchronization procedure in the Dayton area by MVH cardiologists and cardiovascular surgeons. This procedure (also known as biventricular pacing) involves implanting a small, pacemaker-like device to help regulate the heart's contractions. These contractions control the flow of blood through our bodies.
The introduction of laparoscopic kidney retrieval (laparoscopic nephrology), which allows surgeons to remove a donor's kidney by making only a few small incisions – a great improvement over the previously used major surgery that involved removal of the twelfth rib and necessitated a long recuperative period.
The installation of "Mikey," the only hospital-based pharmacy robot in the region. Nationwide, the use of pharmacy robots which boast a 99 percent accuracy rate, frees the pharmacists to spend more time providing their expertise on nursing units.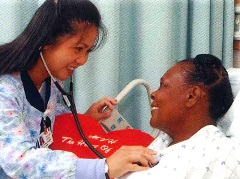 Offering an alternative to traditional open surgery by treating brain aneurysms with a neuroradiological procedure called cerebral aneurysm coiling. MVH is the only hospital in the Dayton area that uses an X-ray guided catheter to navigate arteries and release platinum coils into the aneurysm – causing the blood to clot and seal off the aneurysm.
Along with these milestones, we are pleased to report that demand for our services continues to increase steadily. In 2001, admissions increased for the third straight year to
36,675. Total outpatient visits to the main hospital and our satellite facilities increased to more than 686,500 – a new record. Once again, we had nearly 5,300 births. We performed more than 22,000 surgical procedures, and set a new record of emergency visits at just under 95,000.
True to our long-standing commitment to provide appropriate care to all patients – regardless of their ability to pay – the MVH family continues to answer the call for charity care in our community. In 2001, the amount of uncompensated care provided by MedAmerica Health Systems (which includes MVH) totaled $58.9 million.