Employee Benefits from Genesis Project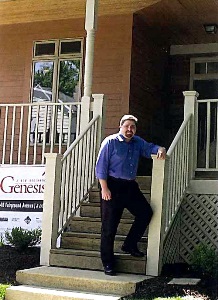 Last year, Miami Valley Hospital joined a cooperative venture to revitalize the neighborhood south of the MVH campus. Called the Genesis Project, it provided opportunities to employees for financial incentives to purchase newly built or renovated homes in the Fairground neighborhood.
Recently, Charles Burkett (pictured left), an employee of the Health Information Management department, became the first employee to utilize the programs to purchase a new home.
Additional homes are expected to become available this winter.