Praveen Venkatachalam, MD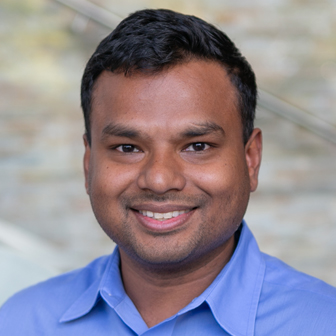 Praveen Venkatachalam earned his Master of Science in Aging Studies and Neuroscience degree from the University of South Florida School of Medicine, and his Doctor of Medicine degree from Rajah Muthiah Medical College (India). He completed a fellowship in Vascular Neurology and Neurohospitalist at Wayne State University.
Dr. Venkatachalam is a neurology resident. His research interests include stroke and was mentored by the president of the Indian Stroke Association. He was a junior resident at the National Institute of Mental Health & Neuroscience (India), and worked at the GLB Acute Stroke Centre (India).