Crystal Gilligan, MS, RN, AG-ACNP-BC, CCRN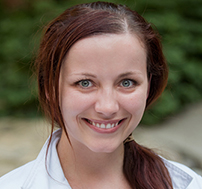 Crystal Gilligan earned her Bachelor of Science degree in Nursing from the University of Cincinnati in 2008, and her Master of Science degree with a concentration on Adult Gerontology, Acute Care Nurse Practitioner from Wright State University in 2015.
Prior to joining the Clinical Neuroscience Institute, Crystal worked in the Surgical/Trauma Intensive Care Unit at the University of Cincinnati Medical Center.
She is certified in Critical Care (CCRN), Basic Life Support (BLS), and Advanced Cardiovascular Life Support (ACLS).