Print this recipe
Roasted Red Pepper Hummus Veggie Wraps
Servings:

4

Calories:

418

kcal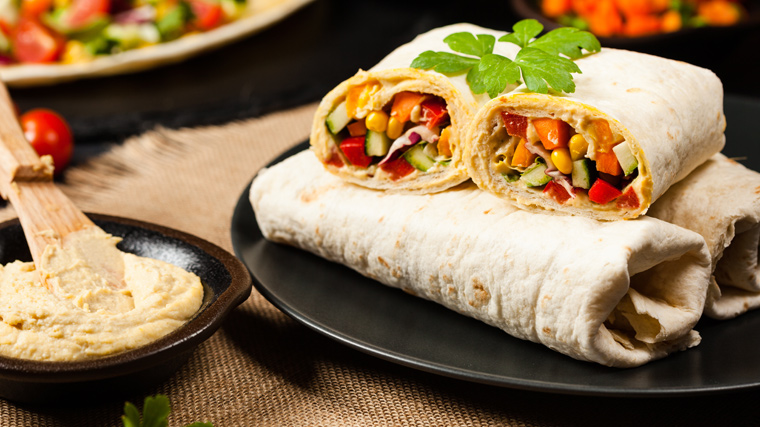 Enjoy veggie goodness you can hold in your hand. Try the recipe now!
Ingredients
1 1/2 cup prepared roasted red pepper hummus
4 (8 inch) whole-wheat flour tortillas
2 cups bagged spinach and baby kale blend
1 large orange bell pepper (seeded and thinly sliced)
3/4 cup crumbled goat cheese
1/2 teaspoon freshly ground black pepper
Instructions
Spread about 1/3 cup hummus over each tortilla, leaving a half-inch border around the edges.
Top each with 1/2 cup spinach and kale blend; 1/4 orange bell pepper; 3 tablespoons goat cheese crumbles, and 1/8 teaspoon black pepper.
Roll up wraps.
Heat a large skillet over medium high heat.
Coat pan with cooking spray.
Add wraps to pan and cook 1 1/2 minutes on each side or until lightly browned.