Print this recipe
Easy Holiday Kale Salad
Servings:

6

Calories:

134

kcal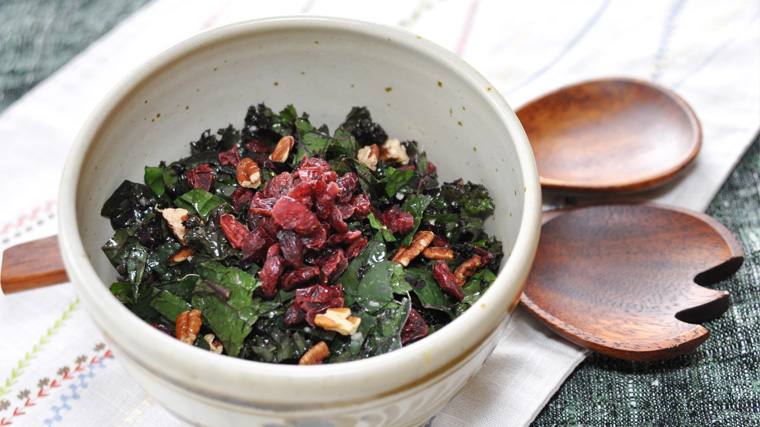 Dried cranberries and pecans give this crunchy salad a festive flair. Try the recipe now!
Ingredients
2 medium bunches destemmed kale (any type works, but dinosaur kale works especially well!)
2 large garlic cloves
1/4 cup lemon juice
3 to 4 tablespoons olive oil
1/4 teaspoon black pepper
Salt to taste
1/4 to 1/2 cup dried cranberries
1/4 to 1/2 pecans, roughly chopped
Instructions
Wash and destem kale. Finely chop and set aside.
Mince garlic, then combine with lemon juice, olive oil, salt, and pepper.
Combine kale with lemon juice mixture and toss together for about 1 minute until everything is coated evenly.
Top with cranberries and pecans.
Can be placed in the fridge for 30 to 60 minutes for the kale to continue to soften, or can be enjoyed right away. Leslie Deaton, RDN, LD