Overuse Injuries Common Among Athletes In Training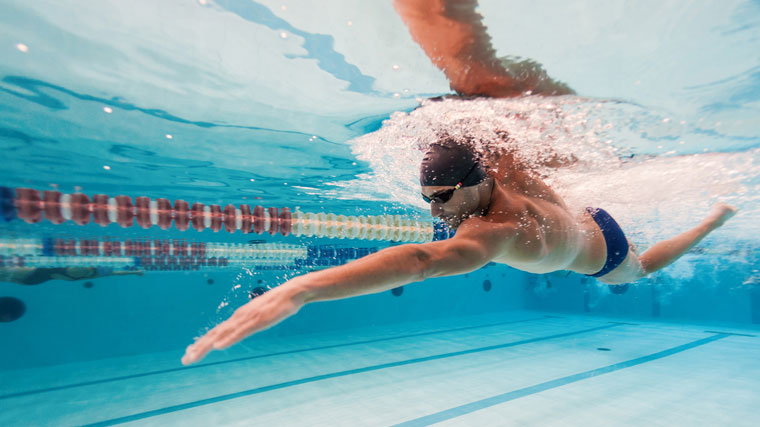 When thinking of injuries, usually a bump, bruise, or break caused from a fall or other accident is what comes to mind.
But, another kind of injury – called overuse injury – is when bones, muscles, ligaments, or tendons are damaged by repetitive stress without the body having time to heal in between use, according to the American Orthopaedic Society for Sports Medicine (AOSSM).
Overuse injuries happen subtly over time and are common among athletes, according to the AOSSM. Oftentimes they happen when someone first starts playing a sport or another activity does too much, too quickly.
Some examples of overuse injuries include:
Achilles tendinitis
Swimmer's shoulder
Stress fractures
Click play to watch the video or read video transcript.
Overuse injuries can force you to cut back on your workout while recovering. But, it's important to allow your body to recover completely before returning to your workout routine, or you risk reinjuring yourself, according to the AOSSM.
Treatment for an overuse injury can vary for each specific issue. Ice packs and over-the-counter pain medication might be helpful depending on your injury, according to the AOSSM. You can work with your doctor to find other physical activities you might be able to do to keep up your fitness goals while you recover from the injury.
Long-Term Consequences
Dr. James describes possible long-term consequences to overuse injuries:
Click play to watch the video or read video transcript.
You can help prevent overuse injuries by doing the following:
Create a fitness plan that helps you map out your goals
Don't increase your workout all at once; increase no more than 10 percent each week
Listen to your body; don't ignore pain or signs of problems
Rest your body by planning time off into your workout schedule; this allows time for your body to recover
Seek advice from a sports medicine specialist
Take time to warm up before a workout
Use ice after your workout
But don't overdo it. Having a plan for how you're going to train for the sport or activity you participate in can be your best defense against overuse injuries.
For more information about overuse injuries, talk with your doctor or visit Premier Health to find a physician.
Source: Jeffrey James DO, Premier Orthopedics