Modifying Eating Habits Can Support Weight Loss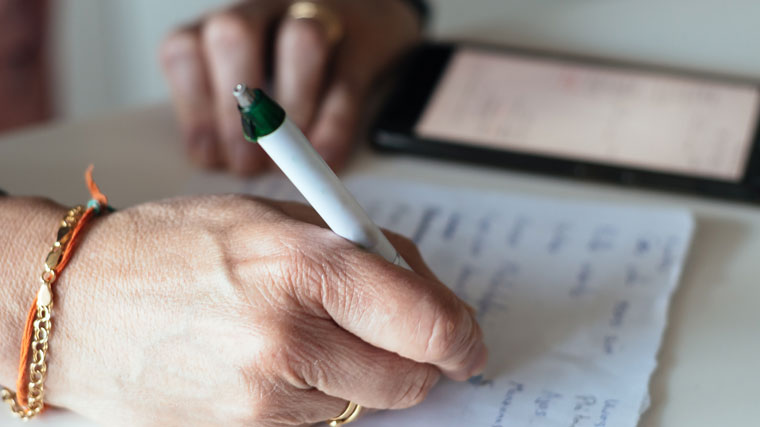 Find Your Perfect Match
Answer a few questions and we'll provide you with a list of primary care providers that best fit your needs.
If you are working toward maintaining a healthy weight, you know that exercising is only half the battle. It's also important to incorporate healthy eating habits in your lifestyle changes.
Before you start considering ways to change your diet identify your triggers:
Find habits that could cause you to overeat. These could include eating too fast, eating while standing up, eating when you're not hungry, skipping breakfast or always eating dessert.
Keep a food diary. After a few days or a week, use the diary to reevaluate what you eat. What are the unhealthiest foods you eat? What time of day are you most likely to eat them?
Make of list of your triggers. Note times or places that your worst eating habits seem to arise and list potential solutions. For example, if you are likely to indulge at a party, try eating something healthy before you go.
A major part of building healthy eating habits starts with preparation and taking time to plan what you will eat.
Check nutrition labels. Choose foods that are high in calcium, fiber, protein, and potassium, and low in added sugars, saturated fat, and sodium.
Don't order combo/value meals if you have to eat fast food. Skip the fries in favor of items like fruit and nonfat yogurt, and limit toppings high in fat and cholesterol, such as cheese, bacon, mayonnaise, dressings, and tartar sauce.
Don't forget breakfast. Explore healthy, low-fat options, including oatmeal topped with fruit, Greek yogurt mixed with fruit, or whole wheat toast with peanut butter.
Drink plain water. Skip water with added flavoring or carbonation and pass on soda and juice. Drinking water is always a healthy choice.
Eat the rainbow. Make sure half of every plate of food you eat is full of fruits and vegetables – the more colorful, the better. For example, red can include cherries, bell peppers, strawberries, or tomatoes; orange and yellow could be bananas, apricots, peaches, or oranges; green can include kale, spinach, zucchini, and broccoli; and blue and purple can be covered by grapes, purple cabbage, blueberries, and plums.
Eat smaller portions. Using a smaller plate is a great way to help you cut down on eating. You can also weigh your food items to get used to what a proper portion looks like.
Pack your lunch. By having something healthy already with you, it will be easier to avoid the temptation of eating out.
Stay away from empty calories. Try to avoid snacking on chips, cookies, and candies, and choose an alternative. If you know you crave crunch, make sure to have pre-cut veggies in your fridge. If you have a sweet tooth, have fruit on hand for dessert after lunch or dinner.
Along with a regular exercise routine, healthy eating habits can help you maintain a lifestyle that makes you feel better and lowers your risk of disease.
Find Your Perfect Match
Answer a few questions and we'll provide you with a list of primary care providers that best fit your needs.
Source: Centers for Disease Control and Prevention; National Institutes of Health