6 Reasons To Shop Farmers Markets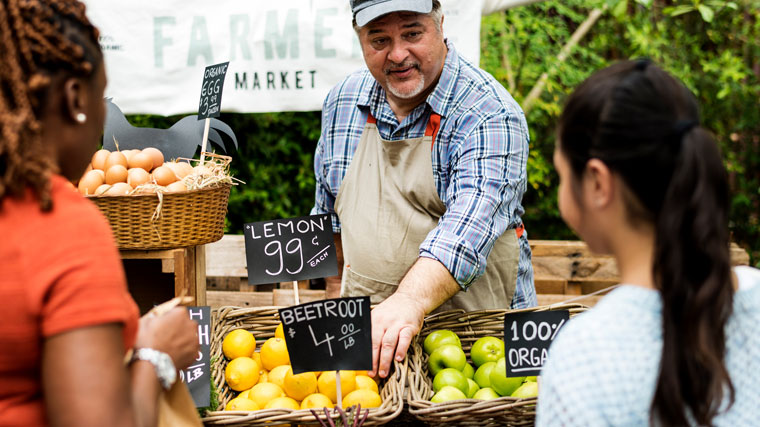 Farmers market season can be a great way to take advantage of fresh, local options to build into your healthy eating habits.
Having reasonably priced, wholesome food that is easily accessible through farmers markets is a great way to combat obesity.
From locally grown fruits and vegetables to homemade bread, and from local dairy products to the freshest cuts of meat, farmers markets can help you fill your diet with a variety of healthy options.
Here are some of the top reasons to shop at a farmers market:
Freshness. Fresh picked, seasonal fruit is the most nutritious and flavorful
Nutrition. Fresh fruits and veggies are full of antioxidants and phytonutrients, which can prevent cell damage and help prevent some diseases
Family fun. Get the whole family, including the kids, involved in preparing meals and snacks by having them help pick out farm-fresh ingredients
MyPlate. Most foods available at a farmers market fit into the MyPlate guidelines, which outline the amounts of dairy, fruits, vegetables, grains and protein to have in your diet
Meal ideas. Oftentimes, farmers market stands will have ideas for how to cook their produce
Taste test. Having such a variety of fresh foods available in one place, and typically at a low price, makes it a great time to try to things
Source: National Recreation and Park Association; U.S. Department of Agriculture