What We Know About Vaccines' Effectiveness For New COVID-19 Strains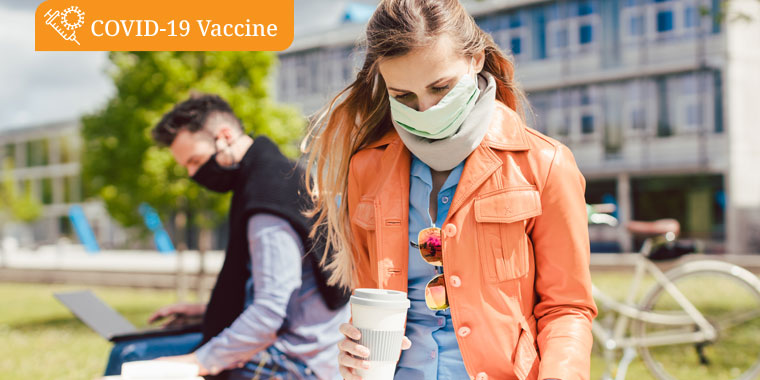 With so much news about additional strains of COVID-19, Premier Health Now asked Steven Burdette, MD, medical director of infection prevention at Miami Valley Hospital, to help sort it out. Here's what he told us.
Should We Be Worried?
"At first, there was a lot of concern about new strains. But as we've learned more, we realize they're not all that different. From the start we've seen that some people who have gotten the virus get very sick, while others who get it don't suffer from the same severity," Dr. Burdette explains.
"Maybe that indicates there have always been different strains. At one point, there were up to 13 different subtypes of the virus going around. Maybe the variants we hear of now have been with us the whole time and we just haven't known about it."
Will the Current Vaccines Be Effective Against New Strains?
"We currently have vaccines manufactured by Moderna and Pfizer. Moderna already has indicated they believe their vaccine will protect against new strains they've seen so far. Pfizer hasn't officially made an announcement, although preliminary data is promising," Dr. Burdette says. "But both vaccines are nearly identical. They work the same way. So if Moderna's vaccine covers these new strains, I would expect Pfizer's to do the same.
"Overall, I'm optimistic that the vaccines will be protective from the new strains we've seen thus far. But they're still being studied."
Is There Anything We Can Do?
Dr. Burdette is encouraged that COVID-19 numbers are improving in the Dayton area. "What the community is doing is working. But until enough people build immunity to COVID, we need to be diligent about wearing masks, practicing social distancing, and washing hands. And let's hope spring comes early this year, so we can spend more time outdoors and decrease COVID's spread."
Source: Steven Burdette MD, Medical Director of Infection Prevention, Miami Valley Hospital