Study: Pandemic Stress Ages Teen Brains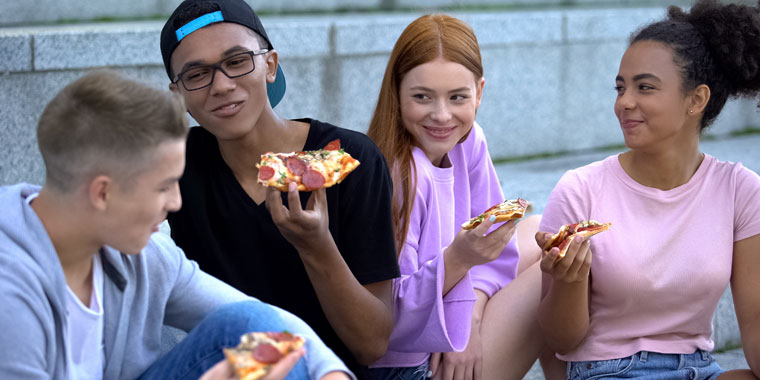 Find Your Perfect Match
Answer a few questions and we'll provide you with a list of primary care providers that best fit your needs.
Questions linger about the long-term physical effects of COVID-19. Now scientists are giving greater attention to the pandemic's psychological impact, as we learn to live with a disease that is still with us.
Stanford University researchers recently published results of a study revealing that scans of teenagers' brains showed they had aged beyond their chronological years after the first year of the pandemic. The results came out of a longer-term study that was launched in 2014 to understand gender differences in depression among adolescents.
Premier Health Now spoke with clinical neuropsychologist Fadi Tayim, PhD, director of the Brain Mapping Center at Premier Health, to gain a better understanding of the study's implications and the outlook for teens.
An Effect Of Isolation, Not Infection
The study makes clear that the aging of teens' brains revealed by the scans was not a direct result of COVID-19 infection. Rather, the aging more likely resulted from the drastic social changes teens experienced during the lockdown.
"It showed that the sudden isolation and change in environment and settings had disrupted adolescent development," Dr. Tayim says. "Scans indicated an increase in those parts of the brain responsible for 'fight or flight' and memory control. They also showed a decrease in the areas of general resiliency that allow an individual to bounce back or get back to normal."
Dr. Tayim says that these structural changes were similar to scans of military veterans diagnosed with post-traumatic stress disorder (PTSD) and children who were victims of abuse or neglect.
As dire as these findings might appear, there are reasons for hope.
"Though it may be a little while before we fully understand the long-term impact this period will have on young minds, we have learned that these things can change and improve over time with proper care," Dr. Tayim says. "Time and social support can help normalize these structures, and active engagement through mental health therapies can also help reorganize and rewire the brain to get back on a proper developmental track."
Dr. Tayim adds that kids tend to be more neurologically resilient than adults. He hopes that teens affected by the pandemic will experience restoration the more they get back into traditional routines like playing sports and spending time with friends – and getting mental health therapy as needed.
Find Your Perfect Match
Answer a few questions and we'll provide you with a list of primary care providers that best fit your needs.
Sources: Fadi Tayim, PhD, Clinical Neuroscience Institute; CBS News