Weight Loss Surgery: Shedding Pounds And COVID-19 Risks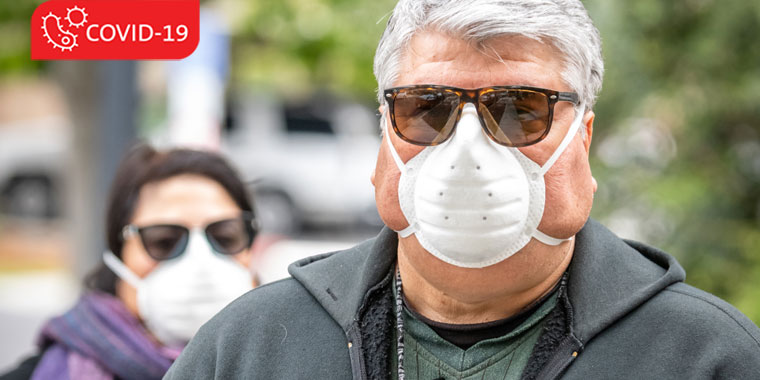 Find Your Perfect Match
Answer a few questions and we'll provide you with a list of primary care providers that best fit your needs.
Obesity is second to age as the risk factor most associated with severe COVID-19 complications, C. Joe Northup, MD, FACS, of Premier Weight Loss Solutions, tells Premier Health Now.

According to a recent report in the journal Obesity Reviews, obesity may increase the risk of coronavirus-related death by 50 percent.
Also, researchers at the University of North Carolina, Chapel Hill, found that COVID-19 patients who were obese – having a body mass index (BMI) over 30 – were more likely to be hospitalized and admitted to the ICU.
Dr. Northup, who performs weight loss surgery (also called bariatric surgery) at Miami Valley Hospital, says this link between obesity and COVID-19 outcomes could be why he's noticed a relatively recent rise in weight loss surgery cases. The same has been reported across the country.
Obesity, he says, increases the risk of type 2 diabetes, high blood pressure, high cholesterol, heart disease, and other chronic diseases. And these conditions raise the risk of COVID-19 complications.
"With weight loss surgery, there's a high probability of complete resolution of these medical problems." Yet, fewer than 1 percent of eligible candidates are choosing to have weight loss surgery, he says.
Safety and effectiveness of bariatric surgery have improved greatly "with an extremely low complication rate" and typically less than a one-and-a-half-day hospital stay.
"It's not a miracle cure, though," he advises. "It's not magic. Patients have to be committed to making life-long behavioral changes." These include healthy eating habits and physical activity to lose weight and keep it off after surgery. However, an occasional indulgence is not out of the question.
Dr. Northup says that some people reject weight loss surgery, saying, "'I'll do it (lose weight) on my own.' We don't treat other diseases that way. We need to recognize that obesity is a disease."
To learn more about weight loss surgery, Dr. Northup recommends signing up for Premier Weight Loss Solutions' free online informational seminar, which is offered two to three times a month.

The seminar covers the latest advancements in weight loss surgery, the potential risks and rewards, and the anticipated results.

Miami Valley Hospital is recognized as a Bariatric Center of Excellence and has earned the Comprehensive Bariatric Center designation from the Metabolic and Bariatric Surgery Accreditation & Quality Improvement Program, a joint program of the American College of Surgeons and the American Society of Metabolic and Bariatric Surgery.

Find Your Perfect Match
Answer a few questions and we'll provide you with a list of primary care providers that best fit your needs.
Source: C. Joe Northup, MD, FACS, Premier Weight Loss Solutions; New York Times; Fox News