Thin Ice: Understanding the Risks Of Performance-Enhancing Drugs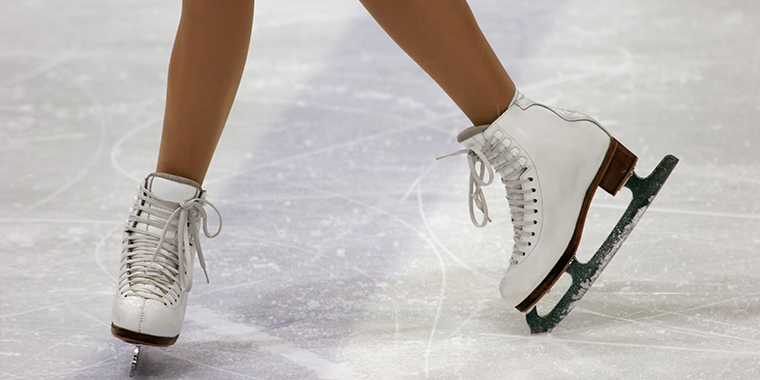 Find Your Perfect Match
Answer a few questions and we'll provide you with a list of primary care providers that best fit your needs.
The saga of 15-year-old figure skater Kamila Valieva continues, as the Russian phenom recently tumbled out of medal contention in the women's free skate at the 2022 Beijing Olympics.
The outcome of Valieva's recent performance, however, is a minor footnote to the ongoing controversy that has swirled around the International Olympic Committee's decision to allow her to continue to compete after she tested positive for using a banned performance-enhancing substance.
Premier Health Now spoke with sports medicine specialist Jeffrey A. James, DO, to learn more about this substance as well as others, and the potential risks their use may pose for today's athletes.
A Curious Cocktail
Doping, or the use of methods and medications to improve athletic performance, is an ongoing problem for a variety of sports, despite the concerted efforts different governing bodies have made to set clear limits and guidelines.
In Valieva's case, tests revealed traces of three substances: L-carnitine, hypoxen, and trimetazidine. The only banned substance of the three was trimetazidine, which is usually prescribed as a cardiac medication to treat angina and increase blood flow to the heart. It is not recommended for patients under age 18, and carries certain potential side effects that can even include the development of Parkinson's disease-like symptoms.
"Though each of these substances work in different ways, they all essentially help an athlete's cells consume less oxygen," says Dr. James. "So, even if an athlete is fatigued, the combination here could be used to enhance performance by using different pathways for energy and employing it more efficiently."
Consult Your Doctor First
It is unlikely that the average athlete will ever have an occasion to use or encounter a drug like trimetazidine, since it is not even approved for prescription in the United States.
However, other substances within that mixture are much more common. For example, L-carnitine is an amino acid that helps convert fat into energy and is commonly found in a variety of nutritional supplements. Though it may not be harmful if taken as directed, Dr. James says there are inherent risks to consider before taking any performance-enhancing drug.
"A substance like L-carnitine may be common, but it's extremely important not to take anything above the recommended dosage," says Dr. James. "Also, you should always check with your doctor concerning a supplement's safety and seek their advice before using it, no matter how healthy you might be. This is especially true if you are taking medications, since certain supplements can potentially interact with them in a negative way."
Though "bigger, faster, stronger" may be the understandable mantra of the modern athlete, it could be argued that the Olympic ideals of excellence, friendship, and respect are only achieved with a level of strength and character that no drug or supplement could ever produce.
Find Your Perfect Match
Answer a few questions and we'll provide you with a list of primary care providers that best fit your needs.
Source: Jeffrey A. James, DO, Premier Orthopedics; CNN