Sports Injuries: When And How To Call Time Out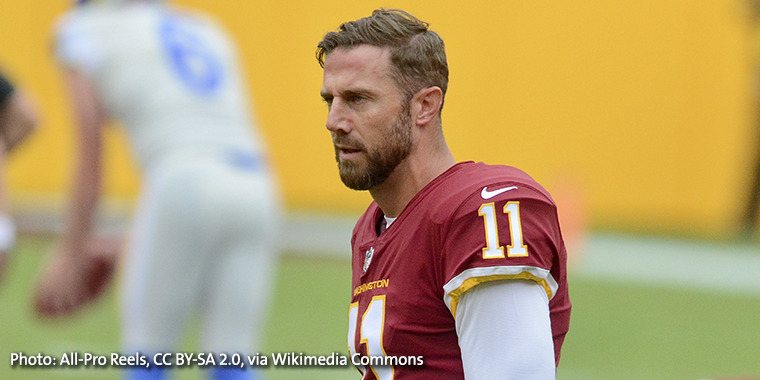 Find Your Perfect Match
Answer a few questions and we'll provide you with a list of primary care providers that best fit your needs.
Being taken out of the game you love, by injury, can feel like one of an athlete's greatest defeats – no matter if you're at the professional, collegiate, or high school level. Weekend warriors know the sting, too.
And when your injury is deemed "career ending," the agony of defeat can't get much worse. Alex Smith, quarterback for the Washington Football Team, knows this gut-wrenching pain. He recently announced he's retiring. This, after being named the 2020 Associated Press NFL Comeback Player of the Year for making an odds-defying recovery from a gruesome in-game leg injury that put him through 17 operations and a life-threatening infection.
Premier Health Now spoke with Aloiya Kremer, MD, for insight on this story. She's a sports medicine specialist who, due to repeated injuries, decided to end her track and cross-country career as a college freshman.
"In my case, it was a tough decision because so much of my identity was wrapped up in being an athlete," she says. "I realized the benefits weren't really worth the continued injury. I always recommend weighing the risks and the benefits."
Each individual will have a different threshold for the physical and psychological toll their sport is taking, says Dr. Kremer, just as each individual will have different perceived physical, mental, social, and financial benefits of sports participation — making the decision unique and personal for every athlete.
She adds, "The decision you need to make is a personal one. It's never a decision the doctor makes. Usually, it's the athlete with their family, with their support system."
Alex Smith decided that the benefits of continuing to play – including his NFL contract – weren't worth the risk of another injury that could prevent him from being a fully active father for his children.
Your Next Plays After Leaving a Sport
Dr. Kremer recommends:
"Lean on your support system and talk through what you're feeling. It can feel isolating when you're used to having a coach and a team. Then all of a sudden, it's just you."
Seek the advice of someone you know who has had to give up a sport. Talking with someone who experienced a similar situation — whether through retiring from a sport or having their athletic career cut short due to injury — can help normalize the physical and psychological experience that comes with this transition.
Find other ways to stay physically active. "It's all about finding what works for you, what's going to be sustainable, and working around physical limitations that were impeding you in your initial sport." She adds that a sports medicine physician can help you choose a new activity.
Exercise with others. They can help hold you accountable while teaching you about your new form of fitness, say cycling or tennis.
Dr. Kremer pivoted from running to strength training, yoga, and volleyball. She adds, "I channeled my energy into my academic career." Her experience with injury sparked her interest in sports medicine.
Lastly, she advises, your decision to leave a sport isn't necessarily the last word. "You can always come back to a sport, if you decide you're in a different place, a different situation, three years, 10 years, 20 years later. It's nice to know you can always go back to something.
"But you might find something you like even better."
Find Your Perfect Match
Answer a few questions and we'll provide you with a list of primary care providers that best fit your needs.
Sources: Aloiya Kremer, MD, Premier Orthopedics; USA Today