Snoring, Children, And Behavior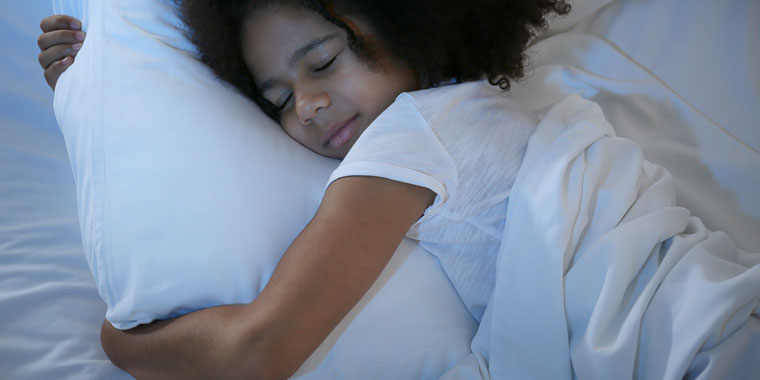 Snoring isn't just a problem for adults. A new study released by the National Institutes of Health this past week says a child's snoring could be linked to cognitive and behavioral disorders such as ADHD.
The study of more than 11,000 children finds that structural changes to the brain's frontal lobe could be the cause. To learn more, we talked with Sara Wilson-Rector, a certified nurse practitioner (CNP).
The research explores the potential connection between children who snore or have sleep apnea and behavioral issues such as attention deficit, irritability, or changes at home and at school, Wilson-Rector says.
Researchers defined, studied, and compared:
A child's ability to be productive at school

Children who consistently snore at least three nights a week as observed by parents
What defines snoring issues
What sleep apnea looks like
"The question is, are there connections between sleep apnea/snoring and behavioral changes?" Wilson-Rector asks.
More Study Needed
What does all of this mean?
Wilson-Rector says we need to keep learning about the connections between snoring and behavioral and cognitive conditions. Treatments may reverse sleep problems and improve a child's behavior.
For example, if a child experiences sleep apnea, removing the tonsils and adenoids may improve sleep, which can improve brain health and reduce behavior issues. Another child with sleep apnea may gain better sleep by using a CPAP machine.
"If we can reduce the sleep issue, we can improve a child's ability to be successful at school and improve behavioral issues," Wilson-Rector says.
Both the NIH researchers and Wilson-Rector say more study is needed.
"What's out there now does not show a direct causal relationship," Wilson-Rector says. "We think there may be a connection, but we have not yet identified one thing as the only positive thing contributing to these issues."
Sources: Sara Wilson-Rector, CPN, Premier Health Family Care of Vandalia; National Institutes of Health