Pregnancy After Miscarriage: Meghan Markle Offers Hope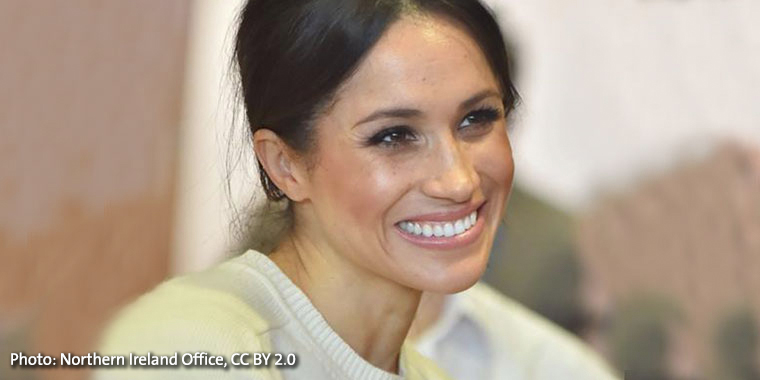 Find Your Perfect Match
Answer a few questions and we'll provide you with a list of primary care providers that best fit your needs.
For women who worry that a miscarriage may be an omen of difficult times ahead, Meghan Markle's experience offers consolation and hope. Following an announcement by the Duchess and Duke of Sussex in July 2020 that Markle had miscarried, the Duchess is showing signs of a robust pregnancy.
Obstetrician/gynecologist Susan Emmerling, MD, talked with Premier Health Now about how you can move forward after miscarriage. "Typically, women are sad, surprised, or shocked when they have a miscarriage. Many women don't realize how common it is, affecting 10 to 15 percent of recognized pregnancies."
The miscarriage rate goes up as women age, with more than half of losses resulting from genetic factors.
Dr. Emmerling applauds Markle for speaking up about the emotional pain of her own miscarriage and helping other women know they aren't alone. Markle, who is 39, offers a real-life example that the vast majority of women who miscarry are able to get pregnant again, Dr. Emmerling says.
When can you try to conceive again after a miscarriage? Dr. Emmerling suggests, "Make sure you've had one period after your loss, and if you're medically and spiritually ready, then it's OK to try again."
Dr. Emmerling also notes that not all women wish to get pregnant right away. If you're not ready, she recommends talking with your physician about birth control options.
Working Through Grief, Stress, And Anxiety
It's common to feel grief over the loss of a pregnancy or to feel stress and anxiety at the prospect of getting pregnant again. Up to a third of women who have miscarried may even experience clinical depression.
Talking openly with a primary care physician or obstetrician can help determine whether you could benefit from counseling.
You can also take steps to promote your own healing: "Take the time to grieve and be honest with your feelings, reach out to people who will support you, get regular exercise, and eat a diversity of nutritious foods, including plenty of protein," Dr. Emmerling says.
For those women eager to try getting pregnant again, she also recommends pre-pregnancy steps such as not smoking, achieving a healthy weight, and drinking alcohol only in moderation. (Be sure to stop drinking once you become pregnant.)
"Baseline maternal health is important," Dr. Emmerling says. "Be as healthy as you can before getting pregnant."
Words Of Comfort
If you know someone who has had a miscarriage, "let the woman know you're there for her and feeling sad about this real loss," Dr. Emmerling says.
"If she needs space, give it to her. If she needs support, give it. Don't try to make her feel better by speculating about what might have gone wrong or verbalizing it was 'for the best' or 'meant to be.'"
Dr. Emmerling concludes, "I see women going through miscarriages frequently, and most have very bright futures."
Find Your Perfect Match
Answer a few questions and we'll provide you with a list of primary care providers that best fit your needs.
Source: Susan Emmerling, MD, Lifestages Centers for Women; FoxNews.com