New Drug Shortens Flu Misery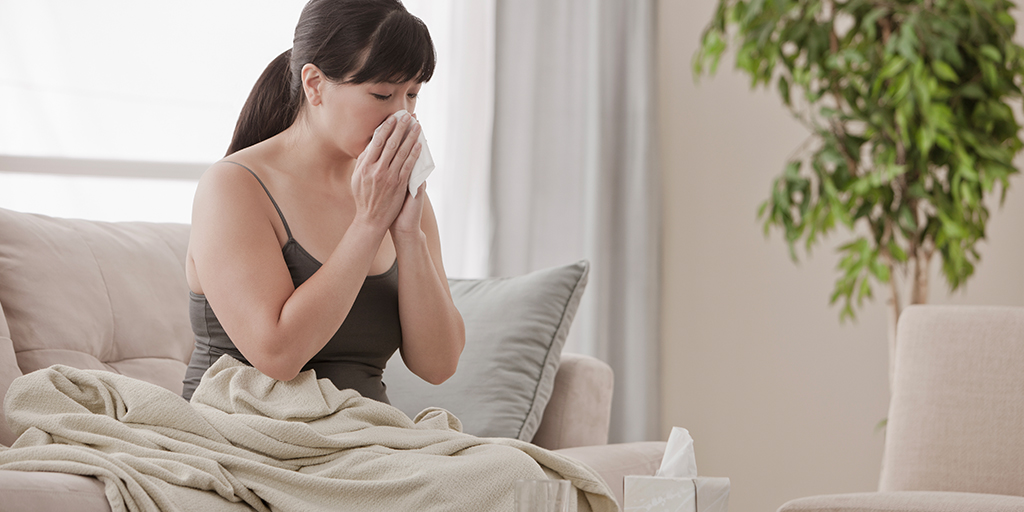 It's not a substitute for a flu shot, but a newly approved medicine called Xofluza™ (pronounced zoe FLOO zuh) may help you feel better if you get the flu.
Premier Health Now asked family practitioner Joseph Allen, MD, from Vandalia Family Care about when and whether to take the new medicine recently approved by the U.S. Food & Drug Administration.
For anyone who is suffering through fever, chills, body aches and the overall malaise that come with the flu virus, Xofluza may offer welcome relief, Dr. Allen says. Much like the antiviral drug Tamiflu® that's been available for some time, Xofluza can significantly reduce flu symptoms in three to five days. Compared to the seven to 10 days it takes your immune system to fight off the illness, that's a lot less time missed at school, work or holiday events.
Although it's the first flu medicine to be approved in the U.S. in 20 years, "Xofluza has been used in Japan and Taiwan for years," Dr. Allen says. It's recommended for people age 12 and older.
"Xofluza and its cousin Tamiflu prevent the flu virus from replicating and stop the disease life cycle," Dr. Allen explains.
"The medicine works best if you get it into your system within 48 hours of the onset of symptoms," he adds. He believes the drug still offers some benefit if taken within 72 hours of symptom onset. After that, experts agree it's not effective.
Dr. Allen notes two main differences between Xofluza and Tamiflu: Xofluza is easier to take. It's just one pill versus taking Tamiflu pills or liquid for five days, two times a day. Tamiflu, on the other hand, is less expensive because it's been around longer.
Neither medicine prevents flu, however. Dr. Allen strongly recommends getting a flu vaccine as the best way to prevent the disease.
Source: Joseph Allen, MD, Vandalia Family Care; U.S. Food & Drug Administration