Yes, You Should Get a Flu Shot Now. Here's Why.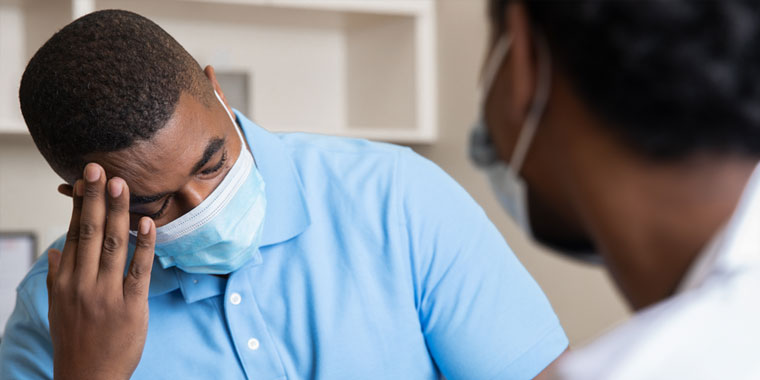 Find Your Perfect Match
Answer a few questions and we'll provide you with a list of primary care providers that best fit your needs.
With COVID in the news every day, the upcoming flu season has taken a bit of a back seat. But the flu should still be top of mind, says Sara Wilson-Rector, APRN-CNP, FNP-C, of Premier Health Family Care of Vandalia. Premier Health Now asked her why, and to remind us how we can protect ourselves from this year's influenza virus.
First, a reminder: Influenza and COVID are both viruses, but they are different viruses. "That means being vaccinated for one of them won't protect you from the other," says Wilson-Rector. "We're absolutely recommending you get vaccinated for both." And it's OK to get vaccinated for both at the same time, the Centers for Disease Control and Prevention recently reported.
Now Available
You now should be able to get a flu shot at the same locations you've gotten them in the past. "We're recommending getting it now," says Wilson-Rector. "Influenza typically ramps up in late fall, and peaks January through March. But we'll still see some cases in the spring."
How Bad Will It Be?
Health care professionals aren't sure what to expect regarding the severity of the flu this time around. "We didn't get a good handle on the flu's severity last year because of COVID; I suspect we'll see more flu this year than last," says Wilson-Rector . But it probably won't be as severe as pre-COVID days. "Our diligence with hand washing, hand sanitizer, and wearing masks should definitely keep the numbers low. Doing so protects us all from the flu and from COVID."
Sara reminds us that for many, especially the very young and very old, the flu can cause serious sickness, hospitalization, and even death. The flu vaccine is particularly important for these age groups.
Know the Symptoms And Be Proactive
As in previous years, flu symptoms are expected to include fever, headache, extreme tiredness, dry cough, sore throat, runny or stuffy nose, and muscle aches. Children may also have nausea, diarrhea, and vomiting, but those symptoms are rare in adults.
The flu's symptoms are similar to COVID's, and also RSV, a respiratory virus common in children. So it may be difficult to know which one you have. If you have symptoms, stay at home, away from others, and try not to spread your germs, says Wilson-Rector. "Drink lots of fluids and contact your doctor for additional advice." Nasal swab tests are available to determine if you have a virus, and if so, which virus you have, she adds.
Give your immune system the best chance of fighting viruses with good hand hygiene, plenty of rest, lots of fluids, eating properly, and exercising regularly, Wilson-Rector recommends. "And wear masks in public places, especially in large crowds."
Find Your Perfect Match
Answer a few questions and we'll provide you with a list of primary care providers that best fit your needs.
Source: Sara Wilson-Rector APRN-CNP, FNP-C, Premier Health Family Care of Vandalia; Centers for Disease Control and Prevention