Lowering Your Risk Of COVID-19 While Living With Heart Disease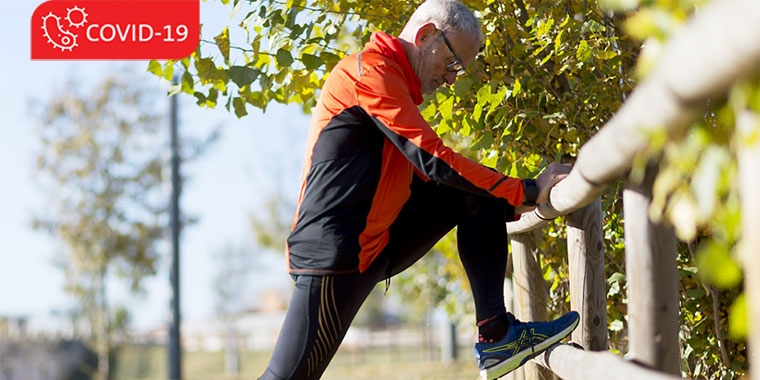 Concern over COVID-19 has gripped the minds of nearly everyone, but that anxiety has increased for many who live with chronic heart or lung disease because of the coronavirus's known impact upon the body's respiratory system.
Premier Health Now spoke with cardiologist Muhanad Al-Zubaidi, MD, FACC, FACP, RPVI, of Premier Cardiovascular Institute to get a better understanding of the health risks COVID-19 poses for patients with heart and lung issues, and what they can do to lower that risk in the days and weeks ahead.
Healthy Habits = Lowered Risk
"It can be helpful to think of the whole body as a machine consisting of blood and oxygen," says Dr. Al-Zubaidi. "The blood is the function of the heart, and the oxygen is the function of the lungs. Any disturbance in either of those can make the function of the other more difficult and even damage it altogether. Respiratory problems associated with COVID-19 are compounded if a patient has a preexisting heart or cardiovascular problem."
Fears over increased risks might motivate many to be more vigilant in their efforts to protect their health and that of others. However, those fears can also produce unintentionally negative behavior with a different set of risks.
Dr. Al-Zubaidi encourages at-risk individuals not only to follow crucial Centers for Disease Control and Prevention (CDC) guidelines to practice proper social distancing and frequent hand washing, but also to avoid making choices that might increase their chances of infection or further impact their condition.
"I encourage patients with an underlying heart or lung condition to always be aware of their ongoing health," says Dr. Al-Zubaidi. "If they develop symptoms such as a fever or shortness of breath, they should immediately contact their provider by phone to determine if they should be seen in person or not. You could simply be dealing with symptoms that are related to your preexisting condition, or something else altogether. COVID-19 is a disease of exposure, so leaving the safety of your home may place you at even greater risk for contracting the virus at a physician's office or emergency facility."
Healthy At Home
Staying at home, however, can also lead to other habits that could potentially prove more harmful to an at-risk person's health. It can be tempting to abandon the discipline of maintaining a healthy diet or exercise regimen, but a more sedentary lifestyle — combined with a higher intake of fat, sodium, and sugar — can prove to be negative for anyone, especially those whose heart and lung health is already compromised.
Dr. Al-Zubaidi encourages his patients to continue exercising, even if it means pursuing a low-impact routine in the comfort of their living room or back yard. It is also vital to continue taking prescribed medications.
"I strongly recommend that you do not stop taking your medications, such as ACE inhibitors, for example," says Dr. Al-Zubaidi. "Though we are still learning about this disease, key cardiology societies recommend the ongoing importance of properly maintaining daily therapies for heart failure."
Source: Muhanad Al-Zubaidi, MD, FACC, FACP, RPVi, Premier Cardiovascular Institute