Jumping to Conclusions? Or is Trampoline Alert On Target?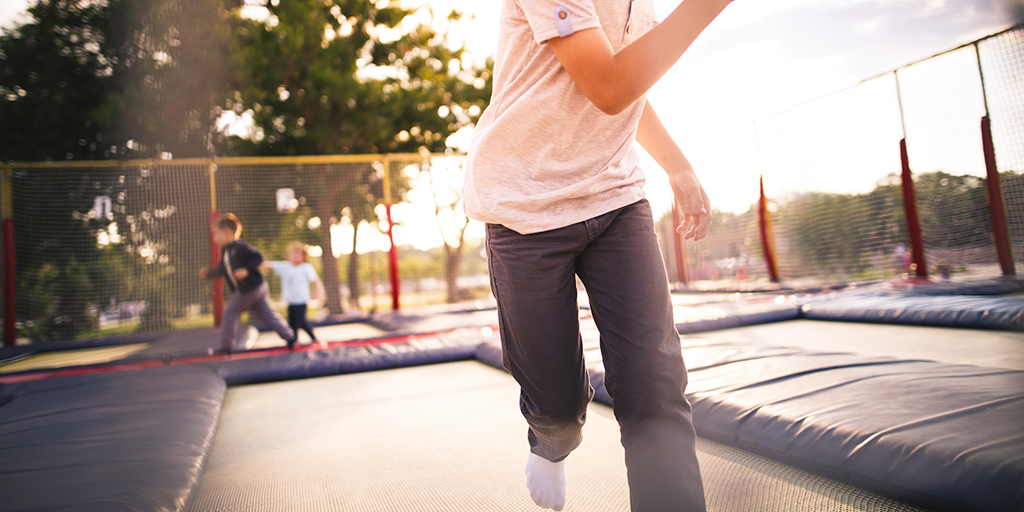 The gush of warnings began shortly after a Florida mom posted a pic of her tearful toddler. He broke his leg on a trampoline and is in a waist-to-ankle cast for six weeks.
"Think again before letting your kid on a trampoline," warned one online report. "Our lives have been turned upside down," the mom lamented, according to a Washington Post article.
Is it all just social media hype? Or does the trampoline really deserve to be banned from backyards? To find out, Premier Health Now talked with Joseph Allen, MD, Family Medicine of Vandalia. While he acknowledged the big bouncy thing has its risks, he's not suggesting parents begin disassembling. "Most kids' activities have similar risks," he says. "It's certainly a dangerous piece of equipment, but it can also be fun and we, as humans, need to find a balance."
At his office, and in shifts in the Emergency Department, Dr. Allen has seen his share of bumps, bruises and a few broken bones and concussions from trampolines. He cautions that the chance of injury increases when kids jump alongside friends. Although he grew up with a trampoline in his own backyard, and would allow his two children (ages 5 and 9) to jump, he'd want to supervise. "Adult supervision might decrease the chances of injury," he says. "And if something did happen, I'd be right there to act quickly."
Growing up on a farm, Dr. Allen admits he had his fair share of risky fun. "We all take risks every day. Ultimately it's for the parent to decide if the risk of injury on a trampoline is acceptable or not."
Source: Slate.com; Washington Post; Joseph Allen, MD, Family Medicine of Vandalia