Eat Your Fruits And Veggies, Live Longer, Studies Find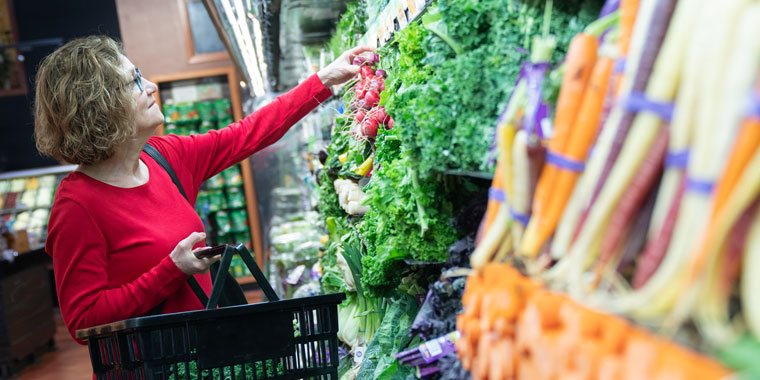 Studies that followed two million adults worldwide have concluded that eating two servings of fruit and three of veggies every day can lengthen your lifespan reports the American Heart Association.
Premier Health Now asked dietitian Allison Danko, MS, RDN, for guidance. The best fruits are fresh and whole (e.g. apple, banana) as opposed to fruit juice, she says. "Whole fruits provide fiber, which is great for digestion and lowering cholesterol. But fruit juice is concentrated, so you'll get the nutrients but miss the fiber."
Same with veggies, says Danko. Eat them raw or steamed. And forget about heaps of salty french fries. Starchy veggies like peas, corn, and potatoes don't provide the same benefits as spinach, lettuce, kale, and carrots, the studies found.
Among those who followed the five-a-day recommendations, the risk of heart disease, stroke, cancer, and respiratory diseases including COPD all were lower. One researcher called the guidelines "essential for keeping our hearts and bodies healthy."
Currently only one in 10 adults eats enough fruits or vegetables. To increase your intake, Danko recommends adding them as snacks, "like celery and carrots with peanut butter or hummus. Or add them to meals: try sliced cucumbers or tomatoes on sandwiches or wraps." Incorporate one or two in every meal, she suggests. "It's important for parents to establish these healthy habits in their children early," she adds.
Source: Allison Danko, MS, RDN; American Heart Association Allison Danko, MS, RDN