Fish Is a Lenten Tradition. But Is It Healthy?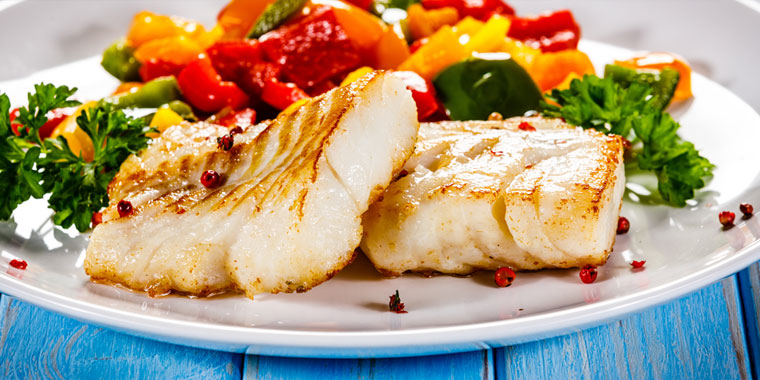 Christians have abstained from eating meat on Fridays during Lent for ages. With the Lenten season set to begin again on March 2, Premier Health Now asked cardiologist Jacob Gibson, MD, about the health benefits of this longtime tradition.
"We've known that fish can provide benefits when incorporated into your diet," he assured us. There are several reasons.
Those Powerful Omega 3s
Fish is rich in omega 3 fatty acids, which can lower your triglycerides (cholesterol that can form plaque inside your arteries and contribute to dangerous blockages). "When you lower your triglyceride level, you indirectly lower plaque and your chance of coronary artery disease," says Dr. Gibson.
Omega 3s also help to thin your blood, which improves blood flow to your heart, says Dr. Gibson. And they can decrease your blood pressure and reduce inflammation. "There's pretty convincing evidence that the omega 3s in fish can lower your risk of heart attack and stroke," he adds.
High Protein, Low Calorie And Fat
If you eat fish that is broiled, baked, or grilled (and that's an important distinction, says Dr. Gibson), you're getting protein without a lot of calories or fat. Fried fish, on the other hand, includes breading and oils with unhealthy saturated fats that can increase your risk of heart attack and stroke. "Fried fish isn't nearly as beneficial as broiled, baked, or grilled," says Dr. Gibson.
If you're planning to attend a Lenten fish fry, popular at churches this time of year, choose the healthier option of broiled, baked, or grilled if available. And skip the French fries, Dr. Gibson recommends.
Make Fish a Year-Round Favorite
Lent shouldn't be the only time of year you eat fish. "Multiple studies show you can definitely halt the progression of heart disease by eating fish," Dr. Gibson reports, so eat it year round.
He personally follows the recommendation of the American Heart Association and eats fish at least twice a week. "I like salmon, but other fish that are also high in omega 3 fatty acids include herring, mackerel, black cod, sardines, whitefish, and striped bass. They have the best cardiovascular benefits," he says.
If eating fish twice a week is good, is five times a week better? Dr. Gibson explains that the only possible drawback is the mercury content found in some fish, particularly tilefish, swordfish, shark, mackerel king, bigeye tuna, and orange roughy. A little bit of mercury isn't harmful, he says, but don't eat fish that contains mercury every day. And if you're pregnant, avoid it completely.
"If you can replace just one high-fat meal each week with fish that is broiled, baked, or grilled, you'll be taking a worthwhile step towards a healthier heart," says Dr. Gibson. "And if you can make that substitution twice a week or more, even better."
Sources: Jacob Gibson, DO, Premier Cardiovascular Institute; American Heart Association; U.S. Food and Drug Administration