Don't Let Your Heart Take One for the Team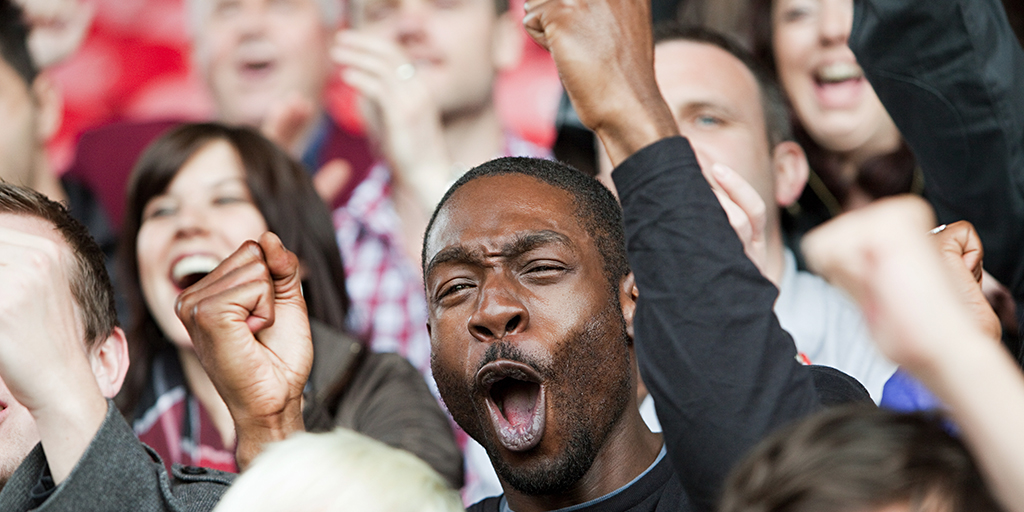 As a sports fan, you may give your heart to the Ohio State Buckeyes. Or the Boston Red Sox. Or maybe the Detroit Red Wings.
When you do that – no matter your team – you know you risk a broken heart.
Many sports fans, though, experience more than figurative symptoms. That's according to a 2017 study that found that the thrill of victory and the agony of defeat can overwork an invested fan's cardiovascular system. Accelerated pulse, rising blood pressure and chest pain are some of the symptoms that send fans from the couch or sports bar to the emergency room.
Premier Health Now took time out with Joseph Mauro, MD, Premier Health emergency medicine specialist, to ask if he's witnessed this downside of fandom. "I've never personally seen anyone have an acute heart attack or an acute stroke as a result of cheering for their team, but I believe it certainly can happen," he says.
"When you're getting excited for your team, your heart rate goes up, your blood pressure goes up. These physiological responses can lead to health issues."
Other factors play into increasing heart disease risk. "The environments where people watch sports are often loaded with alcohol, chicken wings and other salty prepared foods," he says. Moderating intake, eating healthier foods and staying hydrated with water can lower the risk.
And don't neglect the mental part of the game of spectating. While it may be a hard pill for diehard fans to swallow, Dr. Mauro advises, "Don't take it too seriously. Watch the game with people who have a more calming effect on you. People who like the team you like."
He also offers this post-game advice: "If you've been drinking, don't drive, ride a motorcycle or operate heavy machinery."
Source: Joseph Mauro, MD, Premier Health emergency medicine specialist; CNN