A COVID-19 Summer: What To Know Before You Jump Back In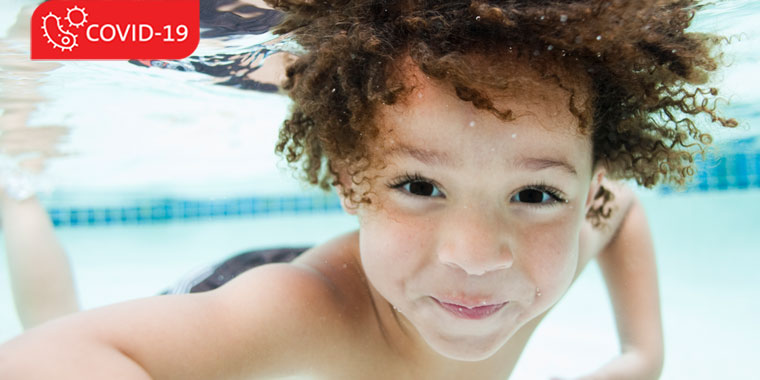 Find Your Perfect Match
Answer a few questions and we'll provide you with a list of primary care providers that best fit your needs.
The routines and joys of daily life, pre-COVID-19, are returning, step by step. But maybe not quite like you remember them.
This may have you feeling a bit uneasy. Like, when as a child, you dipped your toe in the water before jumping in.
On May 26, you may again find yourself anxious – or excited – at the water's edge, when public and club swimming pools, fitness centers, and non- or low-contact sports leagues are permitted to open (with modifications) through the Responsible RestartOhio initiative. Soon after, on May 31, day care centers and day camps will be allowed to reopen, also with limitations.
If you're concerned about your or your child's safety amid this return to some sort of normalcy, Joseph Allen, MD, FAAFP, of Premier Health Family Care of Vandalia, offered Premier Health Now his assessment of the risk.
Assessing the Risk
"The key to all of this is to understand that the risk is never going to be zero," Dr. Allen said. "If you're going into these situations, you're assuming some risk. And understand that the risk of doing other things, driving on the interstate, for example, for me, is much riskier than it is to be potentially exposed to the virus and having a life-altering illness as a result of it."
And when you reenter these environments – like a public pool or day care center – realize that they must follow guidelines established by Responsible RestartOhio advisory groups.
Also, he advises, continue to practice standard COVID-19 precautions like social distancing, frequent hand washing, and mask-wearing as much as possible.
Back In the Swim
"It's difficult to wear a mask when you're swimming," Dr. Allen said. "That would be like waterboarding." But do strive to maintain social distancing, and when you're out of the pool, wear a mask and social distance.
"If I was going to the pool with my kids," Dr. Allen says, "I'd keep a close eye on them. Obviously, there are risks of a child having a bad outcome from catching COVID, but less risky than the chance of them drowning. Take the precautions you normally would around a pool."
Chlorine and the sun's ultraviolet rays "can diminish the effectiveness of the virus, if not kill it completely," Dr. Allen said. Though, he continues, "the aerosolized nature of this virus means that when you're above water and breathing air, you have the chance of being exposed to it. But the chlorine would be helpful in killing that as well. And the risk (of infection) would be less than being in a tightly packed room."
You may find that pools are less crowded than before the pandemic, as some will be hesitant to return, at least at first. And pool management will limit capacity so they can follow the new guidelines.
Getting Creative
Dr. Allen believes that guidelines will likely be modified as pools, day cares, day camps, fitness centers, and athletic leagues reopen. For instance, he said, original guidelines had baseball players wearing masks when on the field. But now masks are recommended – and social distancing required – when off the field.
Creative solutions, he adds, will be used to help make the guidelines more effective in lowering risk. For instance, he read that a day care center will be using hula hoops and other visual aids to help children embrace social distancing.
"Eventually we will get back to where we accept the risk associated with these activities," Dr. Allen says. "It's just going to take some time. We're going to have some folks who jump back in quick, and some who don't."
He adds, "As the virus goes through the population it will be a little less risky, as we build up some immunity."
Find Your Perfect Match
Answer a few questions and we'll provide you with a list of primary care providers that best fit your needs.
Source: Joseph Allen, MD, FAAFP, Premier Health Family Care of Vandalia; Ohio Department of Health