A Checkup On 'Long COVID'
Find Your Perfect Match
Answer a few questions and we'll provide you with a list of primary care providers that best fit your needs.
A lot more is known about COVID-19 now than when it came on the scene, more than two years ago. Variants, though, are stretching the learning curve.
Plus, there's "long COVID" (also known as "post-COVID"), the subject of numerous ongoing studies to learn what's behind the lingering symptoms many people experience weeks, even months and years, after their initial COVID infection.
To learn more about long COVID, Premier Health Now checked in with Roberto Colón, MD, chief medical officer at Miami Valley Hospital and vice president of quality and safety for Premier Health.
What Is Long COVID?
Long COVID, Dr. Colón explains, is when your symptoms linger beyond four weeks of the onset of your COVID-19 infection.
What Are the Symptoms of Long COVID?
Symptoms vary greatly, Dr. Colón says. They can include fatigue, irregular heart rhythms such as a racing heartbeat or slow beat, rashes, fevers, headaches, difficulty breathing or shortness of breath, cough, difficulty thinking ("brain fog"), change in smell or taste, joint or muscle pain, and more.
He adds that long COVID can impact the autonomic nervous system, which controls your body's involuntary, or automatic, functions, such as blood pressure, heart rate, and breathing.
How Common Is Long COVID?
"The numbers for long COVID are reported as low as 10 percent (of people infected by the SARS-CoV-2 virus) to as high as 50 percent," Dr. Colón says. Most estimates, though, range from 30 to 40 percent, he adds.
Based on data from the U.S. Census Bureau, the Federal Reserve Bank of Minneapolis, and the medical journal The Lancet, it's been projected that 4 million full-time equivalent workers – 2.4 percent of the U.S. workforce – are off the job because of long COVID symptoms.
The Centers for Disease Control and Prevention (CDC) reports that long COVID can be considered a disability under the Americans with Disabilities Act (ADA).
How Can You Lower Your Risk Of Long COVID?
"The answer's going to sound silly, but it is: Don't get COVID in the first place." Dr. Colón explains, "That means reducing the chances you're going to become infected – adhering to social distancing, mask wearing, vaccination, and boosters."
He adds, "When disease activity is high like it is now, be very vigilant. This is a disease that is relatively easy to pick up during day-to-day activities. And when people do get COVID, it becomes sort of a mystery as to why some people are going to get long COVID symptoms and some don't."
Early on, the common line of thinking was that you are at increased risk of long COVID if your COVID-19 symptoms were severe. But that's now considered a myth, Dr. Colón says. Mild and moderate COVID-19 can also lead to long COVID.
He adds that the "stacking effect" of repeat COVID infections can increase your chances of long COVID.
While there's no way to lower your risk of long COVID, once you're infected by the virus, several scientific studies aim to find what's behind long COVID. Researchers hope their work leads to more effective management strategies to treat lingering post-COVID symptoms.
Think You Have Long COVID? What Should You Do?
Dr. Colón says, "Seeing your primary care provider should be your first step in figuring out how to manage long COVID symptoms – and to find out if that is indeed what's going on, or if there's another disorder that may be causing this.
"We don't have a true cure for long COVID. We can only manage the symptoms."
And he emphasizes, "Prevention, for now, remains the most impactful strategy. Don't get COVID, then you will have a zero chance of getting long COVID."
Find Your Perfect Match
Answer a few questions and we'll provide you with a list of primary care providers that best fit your needs.
Sources: Roberto Colón, MD, Chief Medical Officer, Miami Valley Hospital, Vice President of Quality and Safety for Premier Health; King's College London; NPR.org; CDC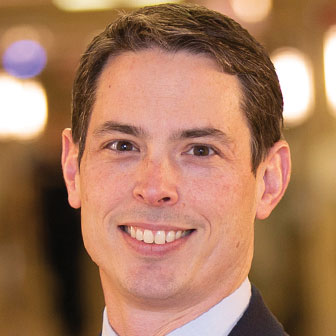 Roberto Colón, MD
Chief Medical Officer at Miami Valley Hospital and Vice President of Quality and Safety for Premier Health