Should You Get Another COVID-19 Booster?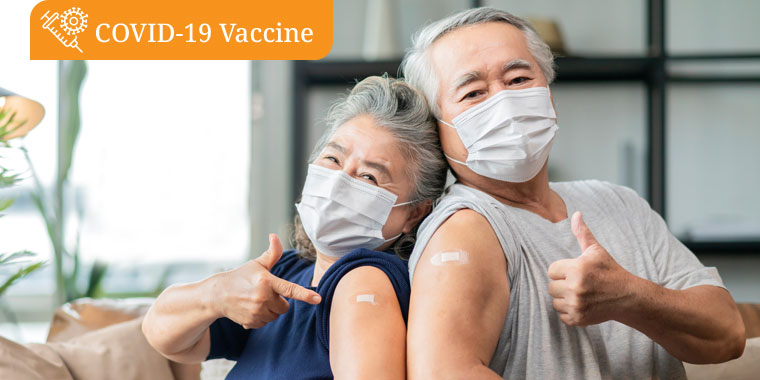 The ability to get a second COVID-19 booster was recently approved for some populations. Premier Health Now asked family physician Joseph Allen, MD, for the details to help you decide if a second booster is right for you.
Who's Eligible?
If you're 50 or older, or if your immune system is compromised, you're eligible for a second booster, Dr. Allen explains. It's being offered because, according to the Food and Drug Administration, current evidence suggests that the initial booster's protection from serious outcomes from COVID-19 seems to be shorter lived in these groups of people.
Yes? Or No?
"Whether to get another booster, if you're eligible, is a decision I leave up to each individual," says Dr. Allen. "I encourage my patients to be sure they have the most up-to-date information before deciding. If you meet the criteria, there is likely no medical reason not to get it."
He adds that another booster will provide better protection from variants that we currently know about, and potentially new variants that have yet to come.
"And there will be new variants!" he says. "Just like the flu, COVID-19 continues to mutate and new strains of it continue to develop. A few cases of the newest variant, BA.2, have shown up in Ohio, but it doesn't seem to be affecting people like the previous variants. There are other variants circulating as well, but they haven't taken hold." Dr. Allen says the variants' waning severity can be attributed to the vaccine, boosters, and the natural immunity that develops if you've gotten COVID-19.
Getting another booster could make traveling more convenient, says Dr. Allen. While the rules are different in different countries, a second booster could make it easier to travel in and out of some locations.
What Researchers Have Learned
While it's been a rough couple of years, COVID-19 has taught researchers a lot about how to improve the effectiveness of vaccines. "These COVID vaccines were developed using newer technology, and they are 95 percent effective in most cases," Dr. Allen says. "Compare that to other vaccines like the flu or MMR which are developed using different technology. They are about 50 percent effective."
As a result, COVID-19 may change the way all vaccines are developed in the future, he says.
Sources: Joseph Allen, MD, Premier Health Family Care of Vandalia; U.S. Food and Drug Administration; CDC