Replacing Both Knees At Once. Is It For You?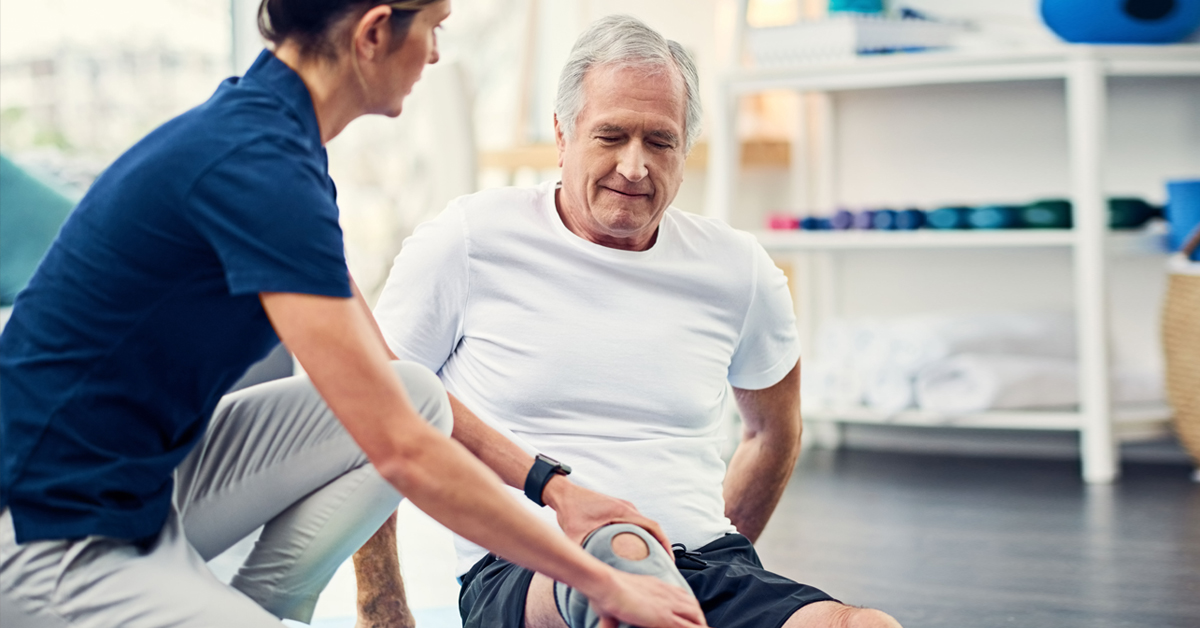 If you're faced with replacing both of your knees, is it better to have them done at the same time? Or should you wait until the first replacement has healed before having the second knee replaced?
Orthopedic surgeons Richard Davis II, MD, and Matthew Lawless, MD, have extensive experience with knee replacement surgeries. Although not every patient is a candidate for bilateral knee replacement (both knees are replaced at the same time), they say there are advantages.
Are You a Candidate?
The best candidate for a bilateral knee replacement is the patient who requests it, Dr. Lawless believes. "If a patient asks me about it, I know they're interested and probably up for the challenge."
But a patient must also be healthy. "I won't consider someone if they have a history of heart issues, like a heart attack or significant coronary artery disease," says Dr. Davis. "We're talking about two major surgeries at one time, which puts extra stress on the heart."
Overall you'll make a good candidate if:
You're active and have strong muscles, ligaments, and tendons in your knees.
Your heart is healthy with no history of heart disease.
You don't have diabetes.
Your blood pressure is normal or well controlled with medication.
Your BMI is 40 or less.
You don't smoke.
You're motivated to tolerate rehabilitating two knees at the same time.
What Are the Benefits?
When knees are replaced in separate procedures, they typically are scheduled at least six weeks apart. "When done together, we're talking about one surgery, one hospitalization, undergoing anesthesia just one time," says Dr. Davis. "And although the six weeks of physical therapy will be tougher with two knee replacements, you'll only go through it once," he adds. Dr. Lawless agrees, pointing out that a bilateral procedure is less intrusive on a patient's life because both knees recover at the same time.
"Some research indicates there's a lower incidence of infection and blood clots when you have both knees replaced at the same time," says Dr. Lawless. "But there's other research to contradict this, so it's hard to tell."
Because you spend less time in the hospital when both knees are replaced at the same time, it is usually less costly. And if replacement is medically necessary, Medicare and most private insurers usually cover either approach.
What Are the Risks?
Many studies have been done to pinpoint possible risks associated with bilateral knee replacement. Although complications are rare, "some research indicates there's a slight increase in your risk of complications when you have both knees replaced at the same time," says Dr. Davis. "The risk of complications like blood clots and infection is slightly less than 1 percent. It's really the same as a single knee replacement," Dr. Lawless adds, "with the exception of possibly a slightly higher risk to your heart."
Both surgeons recommend exercising, eating healthy, and strengthening your leg muscles as a way to prepare for your surgery and possibly reduce complications.
Overall, whether to have one or both knees replaced is a surgeon and patient preference, says Dr. Davis. "If a patient is really interested in bilateral surgery and their surgeon doesn't recommend it, I'd suggest getting another opinion."
Source: Richard Davis II, MD, and Matthew Lawless, MD, with Premier Orthopedics; Harvard Health Publishing