Keeping Up With Vaccines Prevents Serious Illness In Children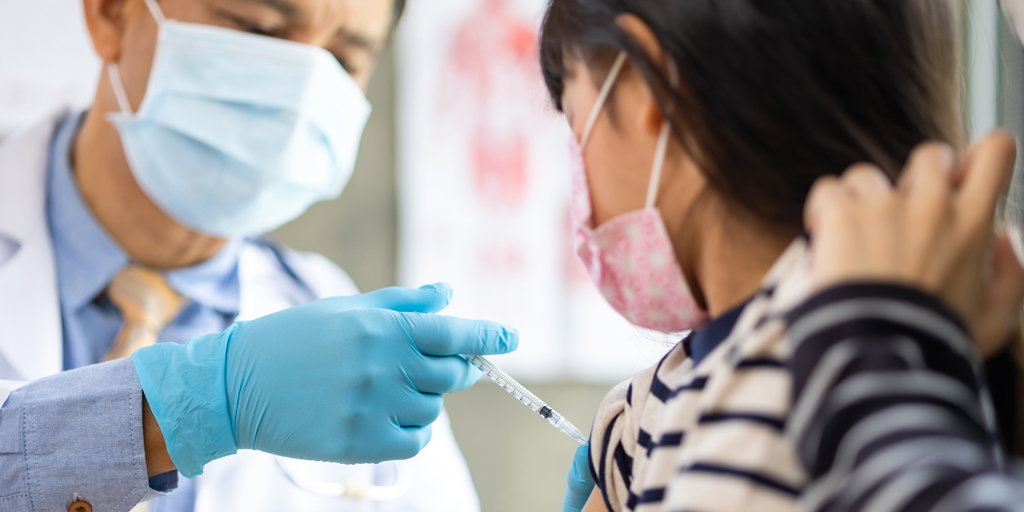 Find Your Perfect Match
Answer a few questions and we'll provide you with a list of primary care providers that best fit your needs.
More than 90 percent of diseases that once harmed or killed children are now wiped out, thanks to vaccines. Before the 1970s, children died of polio, measles, and hepatitis. Today infants are routinely vaccinated against these and other diseases, as early as the day they are born.
"Infants get the Hepatitis B vaccine when they're first born," says pediatrician Shelsea Johnson, MD. "And they receive other vaccines at 2, 4, and 6 months of age. In later years they receive additional vaccines and boosters, all of which protect against major diseases that previously caused serious illness and deaths."
Vaccinations can be life-savers, explains Dr. Johnson. "In all, vaccines protect against about 10 different viral diseases and five bacterial diseases including whooping cough, mumps, and tetanus."
While some vaccines were originally developed more than 75 years ago, most of them have been improved and made safer in more recent decades. Other vaccines are newer. In 2006 the rotavirus vaccine was approved for infants. "Prior to that, rotavirus caused a lot of hospitalizations for babies. Now we hardly see it anymore," says Dr. Johnson. Also new is the vaccine for HPV, the human papillomavirus, which was approved in 2014.
Missing Vaccinations Can Mean Missing School
Many schools will send children home until their vaccines are up to date, even if your child just needs a booster. "The boosters are intended to boost a child's immunity to certain diseases right before they begin kindergarten," says Dr. Johnson. Seventh and 12th graders also may not be eligible to attend class until they receive vaccines recommended for their age group. If you're concerned your children have not yet received the necessary vaccinations, Dr. Johnson suggests calling your health care provider. "They can quickly look on the computer and tell you if anything is missing."
In addition to the annual flu vaccine, during the middle school years your child should be vaccinated for:
Human papillomavirus (HPV)
Meningococcal disease, along with a booster before 12th grade. "This protects against meningitis, which can be deadly," says Dr. Johnson. "This vaccine is a fairly new one, and we are super excited to be able to have it available to protect kids."
Unfortunately, the COVID-19 pandemic resulted in some parents falling behind on getting their child vaccinated on schedule. Dr. Johnson reminds parents of the importance of not missing routine vaccinations. "The little ones who are 2 to 4 months old can get big diseases like whooping cough if not vaccinated on time. That can be devastating."
If you're concerned about your child getting vaccinated, or want more information about each vaccine, Dr. Johnson recommends talking to your child's health care provider. "I really encourage parents to become educated and look at the science behind these vaccines. When a disease is no longer around, say measles, for example, parents can tend to forget that vaccinations are the reason we don't see it anymore. But that doesn't mean you can skip it."
You Too, Mom And Dad!
It's not just the kids who need to be vaccinated. Vaccines also protect adults. First check with your children's provider to be sure their vaccines are up-to-date; then check with your own provider to ensure you're fully protected, too!
Find Your Perfect Match
Answer a few questions and we'll provide you with a list of primary care providers that best fit your needs.
Source: Shelsea Johnson, MD, The Pediatric Group; Centers for Disease Control and Prevention; National Vaccine Information Center