Is Arthroscopic Surgery an Option For Arthritis?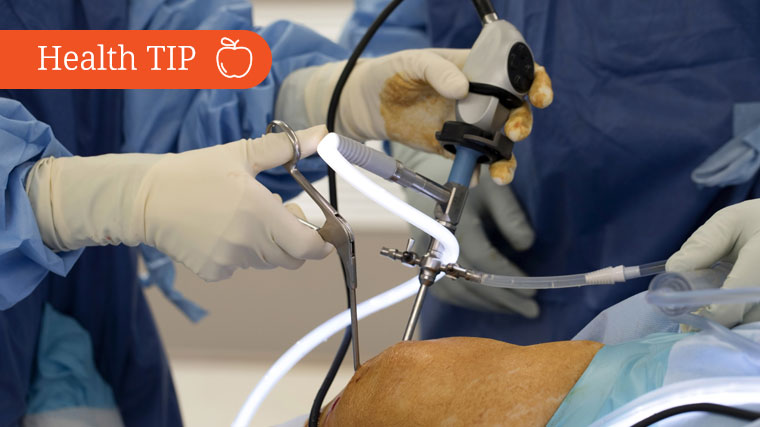 In treating your arthritis, your provider will likely start with conservative, nonsurgical options such as medication, physical therapy, braces, and shots. But when these lose their effectiveness in managing your arthritis pain, and your arthritis interferes with your quality of life, your provider may talk with you about considering surgery.
One surgical option for treating an arthritic joint is joint replacement surgery.
But another type of joint surgery – arthroscopy – is considered ineffective in providing long-term relief from arthritis, says orthopedic surgeon Michael Raab, MD.
"Although," he adds, "it is used occasionally for patients who may have long-standing arthritis, but then have a sudden torn meniscus or torn cartilage within the knee that was previously not problematic."
Dr. Raab explains that arthroscopic surgery does not relieve arthritis pain long term.
Click play to watch the video or read video transcript.
Arthroscopic surgery is performed using pencil-sized incisions to allow a camera and small instruments to be placed in the joint to examine and repair damage. In arthroscopy of the knee the surgeon commonly repairs or removes part of a damaged meniscus – a cartilage pad between the thighbone and shinbone. The surgeon also removes loose debris from the joint.
But arthroscopy, he says, "is not effective long-term for an arthritic problem."
Sources: Michael Raab, MD, Premier Orthopedics; Arthritis Foundation; American Academy of Orthopedic Surgeons